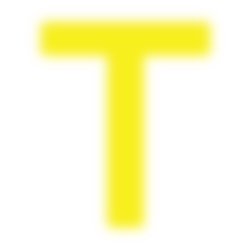 TUNICA was founded in June 2012, inspired by a desire to assemble a new concept that curates talent across a variety of media and practices, as well as to provide a fresh and contemporary alternative in the art community.
TUNICA contributors represent a wide range of international and cutting-edge artistic disciplines. It is always curated collaboratively and covers illustration, photography, features articles, fiction and interviews, but is not just limited to the art.
TUNICA is based in New York, with satellites in Barcelona, Paris and Mexico.
TUNICA is masterminded by different art directors, guest editors, and an influential team of creative minds who advocate a different approach to creating, which constantly renews TUNICA's form and content. The result is more than a gallery, studio, or magazine, it is an evolving series of exclusive and collectible projects, with a vision of art that challenges commercial standards.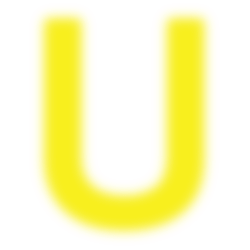 TUNICA studio specializes its practice in a wide range of fields. We leverage our contributors and engage the public through exhibitions and dynamic events held internationally. We provide a full suite of creative services including brand consultancy, art direction, and creative production spanning the realms of art, fashion, and culture.
TUNICA Studio synthesizes the international expertise of its various members to create truly remarkable content, whichever the medium.
Request the portfolio here and download the media kit here
Any other request, please contact TUNICA
TUNICA has the strength to gather and build a strong network of freelance artists. We have the knowledge and experience that makes our dialogue between creatives and commissioners completely coherent.
This is why TUNICA exists, to be the desired link.
TUNICA'S roster represents the new generation of creatives. We chose to work with them not only for their talent, but also for their universe, and their ability to simultaneously work on a multitude of projects at once.
TUNICA'S former professional experiences have taught us to immediately understand communication puzzles, to bring the fast and right answers, to provide the right creative direction, and ultimately to offer solutions.
TUNICA leverage their contributors and engage the public through exhibitions and dynamic events for different brands and projects held internationally.
At the same time they run TUNICA Gallery, consisting of Pop up spaces located in New York, Barcelona, Paris, Berlin and Mexico City. This space also does as studio office, meet- ing room and bookstore, and is available for events, releases or presentations.
TUNICASTUDIO.COM was launched as the digital arm of the TUNICA brand. Like our print magazine, it champions the same traits and values that define the TUNICA community and publishes content related to art, design, fashion, music, and culture. Optimized for mobile platforms, the website also boasts our e-commerce experience and includes exclusive content covering events, exhibitions, behind-the-scenes insights, and new collaborations. Written and edited by a dedicated team of international contributors, TUNICASTUDIO.COM highlights content too urgent to wait for print. The website occupies a dynamic digital space that is able to adapt to TUNICA's diverse projects, optimize media placements, and prioritize click-through-rates and calls-to-action.
TUNICA attracts a demanding audience that has a voracious appetite for challenging and innovative material outside the domain of traditional art and fashion titles. They crave and seek out content with creative integrity. They revel in impulsive expression, indulge in general mischief, embrace the unorthodox, and have a taste for the raw. They are makers and iconoclasts in contemporary art, media, and fashion. They are affluent working professionals with strong purchasing power. But above all, they are tastemakers that emanate cultural influence. From architects, hoteliers, and artists, to collectors, journalists, and entrepreneurs. Our readership reflects our belief that there is no limit to the consumer profile of creating, influencing, and responding to global trends.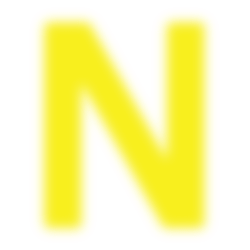 If you have any questions or you are looking for ways
of working together please get in touch with us:
TUNICA studio offers the following creative services: Art direction, Consulting, Graphic Design, Photography, Video, Branding, Editorial, Web, Curatorial projects, Publishing and Production. TUNICA Studio synthesizes the international expertise of its various members to create truly remarkable content, whichever the medium.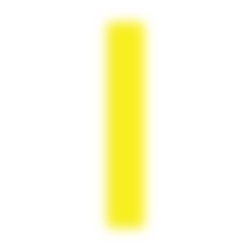 McNally Jackson
Opening Ceremony
St.Marks Bookstore
Spoonbill & Sugartown
Gagosian
Strand Books
Art Book / MOMA PS1
Lafayette smoke shop
Casa magazines
Cooper Hewitt

Needles & Pens
Alley Cat
Adobe
Press: works on paper
Little Paper Planes
Dijital Fix

MOCA
Skylight
&Pens Press
Hennessey + Ingalls
Cabin 207
Book/Shop
Kanimambo Books

Nationale
Floating world comics
Powell's
Table of Contents

Ibiki
Drawn & Quarterly
CCA
Madeleine Pare

Art Metropole
Working title shop
Soop Soop

MAMM
Madriguera
Grabiel Garcia Marquez

Laie
I love paper
MUTT
La Central
Loring Art
Kowasa
Folch Studio
Chandal

Pompidou
Waiting for the sun
Yvon Lambert
Ofr System
BJORK

TATE
Salts Mill
Foyles
Wardour News
Artwords (Rivington Street)
Artwords (Broadway Market)
Charlotte Street News
Shreeji News
Capitol news
Good News

Do you read me
Motto
Bücherbogen
Pro Qm

Post-Poetic
From the books
Shopmakers
Your mind