AZZMMA VIPERA COLLECTION SS19
Fashion
28 Mar 19 10:20 pm
The project started and produced in Mexico City by Matías Reding is fueled by passion and fantasy, the pieces are very nightlife oriented, made to highlight the shapes of the body and the freedom and boldness of the persona.
AZZMMA aims to provide to a full gender spectrum, within the understanding that gender itself is a construct and duality intrinsic to human nature and creates a vision that is for everyone who dares to wear it.
"With these garments, I hope the wearers will slither themselves onto an intoxicating allure of disinhibition, authentic reflection of the self, and luster of aesthetic attitude" says Matias.
Building an empowering image that utilizes fluidity and sexuality to attract the user, the items are revealing and potent, intended to look almost like body jewelry. This collection "Vipera" employs a deep black material that reflects light within its scale pattern, reminiscent of the Black Mamba, the image is catered to look just as venomous, deadly and entrancing. 



 
"As the designer, I'm comfortable exposing my fluidity, so I decided to model myself for this capsule, due to my first-hand understanding of the attitude I wish to convey to an audience.  I like to give me time and do what I'm feeling in the process, now  I'm thinking about incorporating AZZMMA into the fashion calendar this year, at first I'm launching Vipera collection out of season, this photoshoot was made by Enrique and me to show a bit of all the new pieces, I'm planning to follow this line of textures and I´m also experimenting with other interesting materials"
The proposal also aims to push boundaries that need to be broken in order to allow a full expression that disregards norms and intends to eventually apply a cohesive effect on people as entity and individual, dropping the frames of separation and category.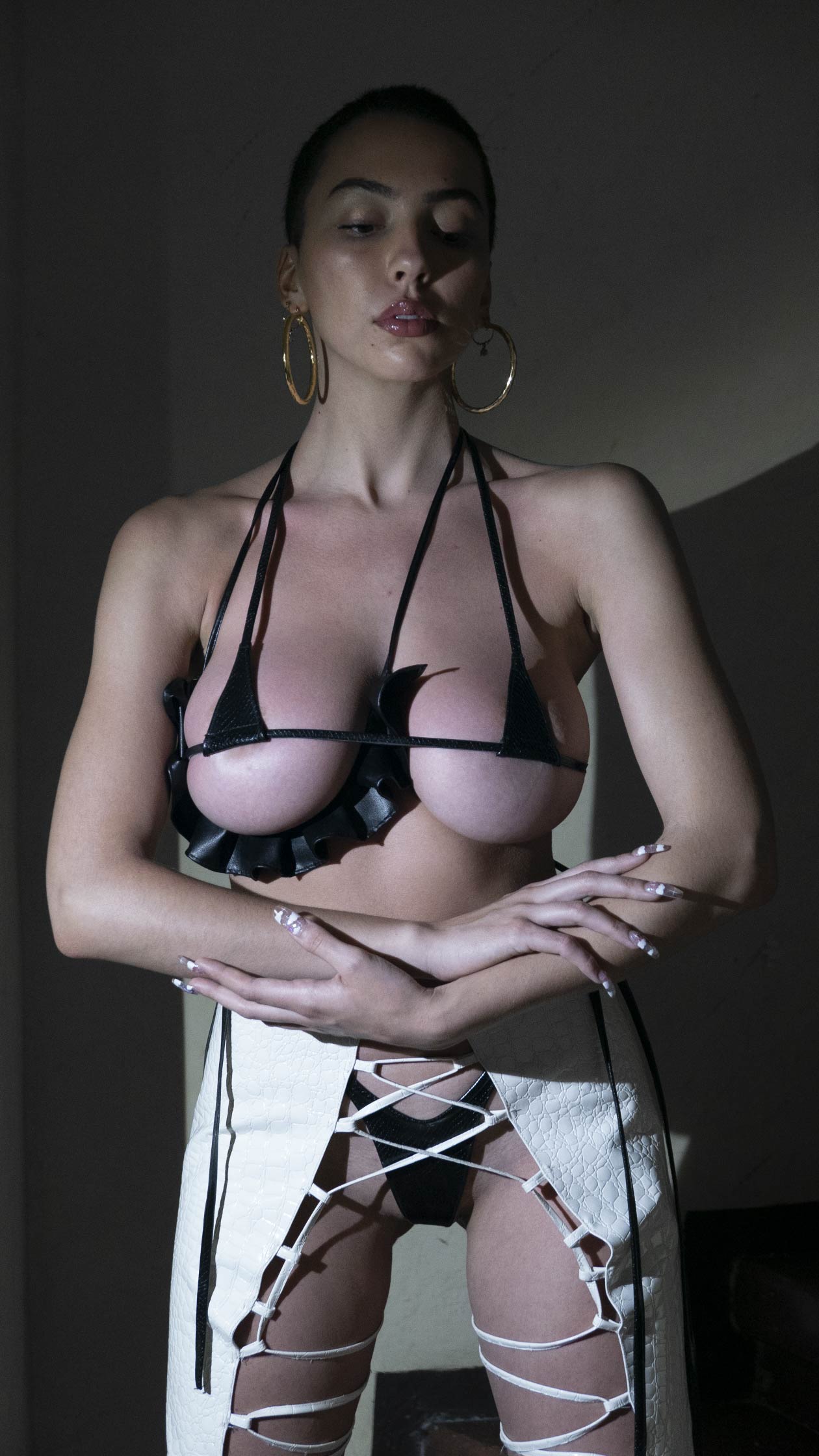 Creative direction by Matias Reding
Art direction by  Samuel Violante, DD33SSTIINNYY, Marie Ducrocq
Video & Photography by Enrique Pérez 
Animation by Shady Tawfik