EyeBodega
"Inside the EyeBodega Studio"
Text by Dorothy Howard
"It's a joke among the designers to name something after its file extension," Rob Chabebe said to me, smirking, in the airy EyeBodega Studio in Brooklyn. Chabebe and Ari Spool were discussing EyeBodega's names for the new series of vases for sale at HANDJOB Gallery/Store on Wilson Avenue in Bushwick.
The May show includes functional vases referred to in the studio as "Sneaker boat-s," that started as digital objects and were then 3D printed and translated to ceramic forms. "When it's a plastic object we see it as a 'prototype,' and then we also use the word 'nuggets' for some of the 3D printing," Spool clarified. Guy De Cointet's concept of arrangement is encoded geometric forms, somewhere between prop and sculpture. The arrangement is a prevalent reference that the Studio has brought into their work, amidst the present conditions of object production: the internet of things and digitally mediated environments.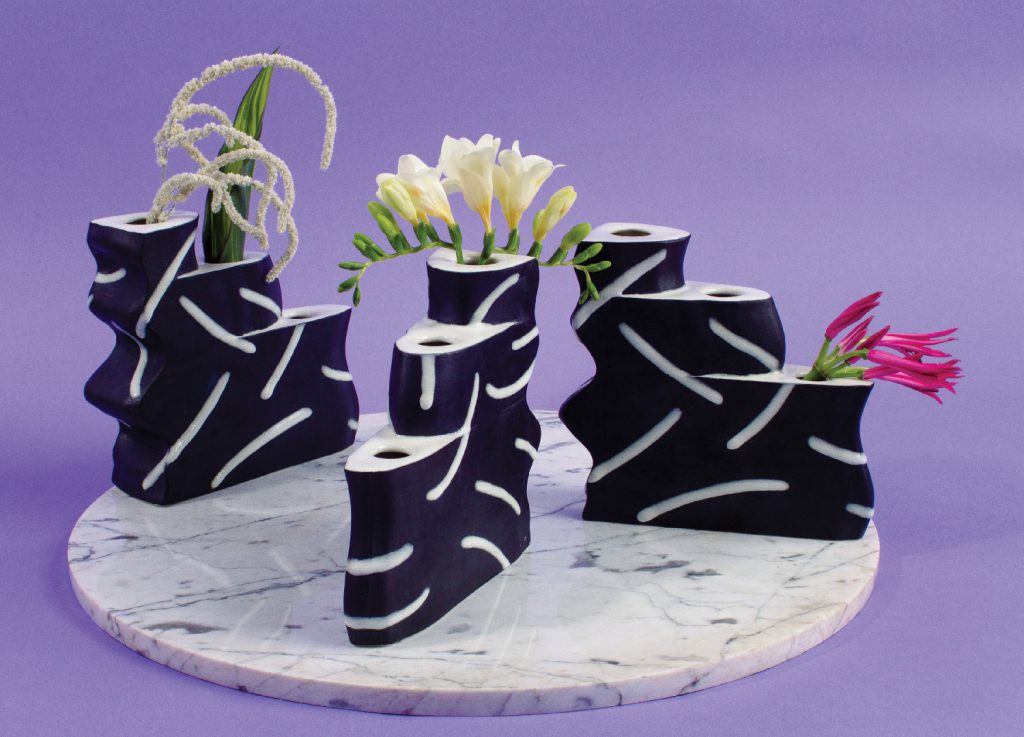 EyeBodega's designs present humor within and amidst abstraction. "I'm interested in the blob as form," said Chabebe. "The blob is awesome!" Spool chimed in. Throughout history, abstract shapes have carried or abandoned meaning as they are passed from one medium and practice to another. The Studio's strong aesthetics reflect a fluency in design lexicon, recalling the 20th century avant-garde, as well as alternative and DIY culture. Early computer graphics, punk rock, and rave culture are inspirations and worlds in which they have earned their flair.
The Studio was founded by friends Rob Chabebe and Joe Perez in 2009, and is joined by a network of collaborators, including Ari Spool and Caroline David. Chabebe and Perez met through mutual friends in the punk scene and started to work together while Chabebe was in design school. Their first works included punk-inspired, psychedelic, glitch music videos that make the viewer feel as if they are being brainwashed. "There is a lot of design using early computer graphics in the rave scene," Chabebe noted in our conversation. "And there is always an element of darkness in our work that especially comes out in those early videos." EyeBodega's sensitivity to the moodiness and humor of punk/rave aesthetics is complimented by their observance of more formal design tactics. The core members have also been involved as curators of Babycastles, a gallery and indie game arcade in Manhattan. Chabebe also worked with Showpaper, an alternative bi-weekly publication based in Brooklyn, as well as at the Whitney Museum as a designer for the 2012 Biennial; Perez is a self-taught artist and the studio's technical wizard, working in 3D rendering, animation, and digital photography.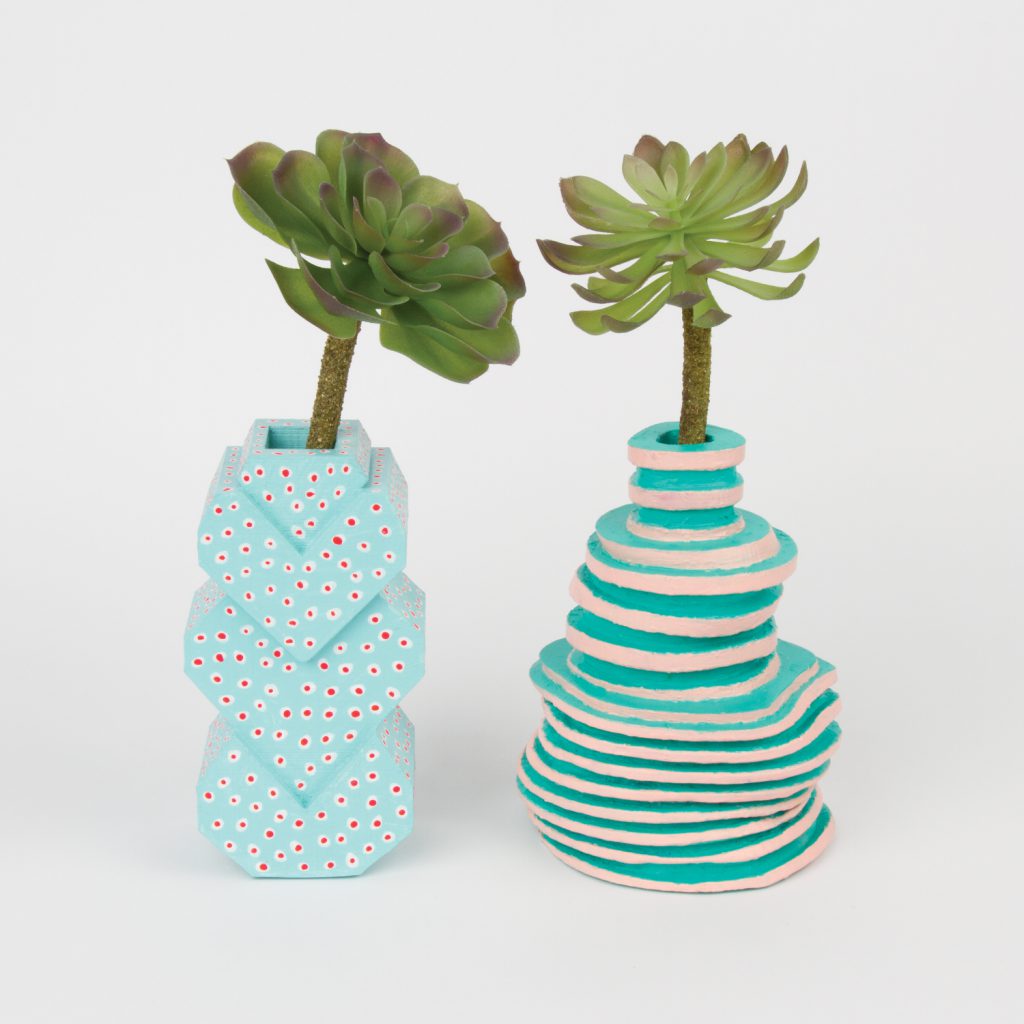 EyeBodega moves between media vernaculars with fluency, enjoying the occasional hardware hack, as well as furniture design. "We used to do loop video art on Vine–we jail broke a phone and figured out how to hack it to make the videos longer. So we were uploading stuff on Vine everyday." In their Studio, a Dan Deacon collectible inflatable finds its place happily amidst other touches like a large drafting table they built and laminated with the original Memphis Formica bacterio pattern. It's objects like this table that makes it obvious why the Studio was profiled in a recent story called "The Children of Memphis," which drew a lineage between their aesthetic and the polymath Memphis Group, an iconic '80s Italian architecture design studio.
Contrasting with an observance of technological and futurist motifs is EyeBodega's cacti fetish. The Studio is brimming with plants that Chabebe and Spool named off like collector's items: Euphorbia obesa, the Madagascar Jewel, Rhipsalis, and Devil's Tongue. "We originally started making planters because we got all these plants and we had to put them somewhere," Spool says with an I'm-dead-serious-grin. The pollination between their plant fetish and formal design language is perhaps also visible in the organic or molecular vessels and 3D shapes scattered around the Studio that Chabebe describes as "bacterial."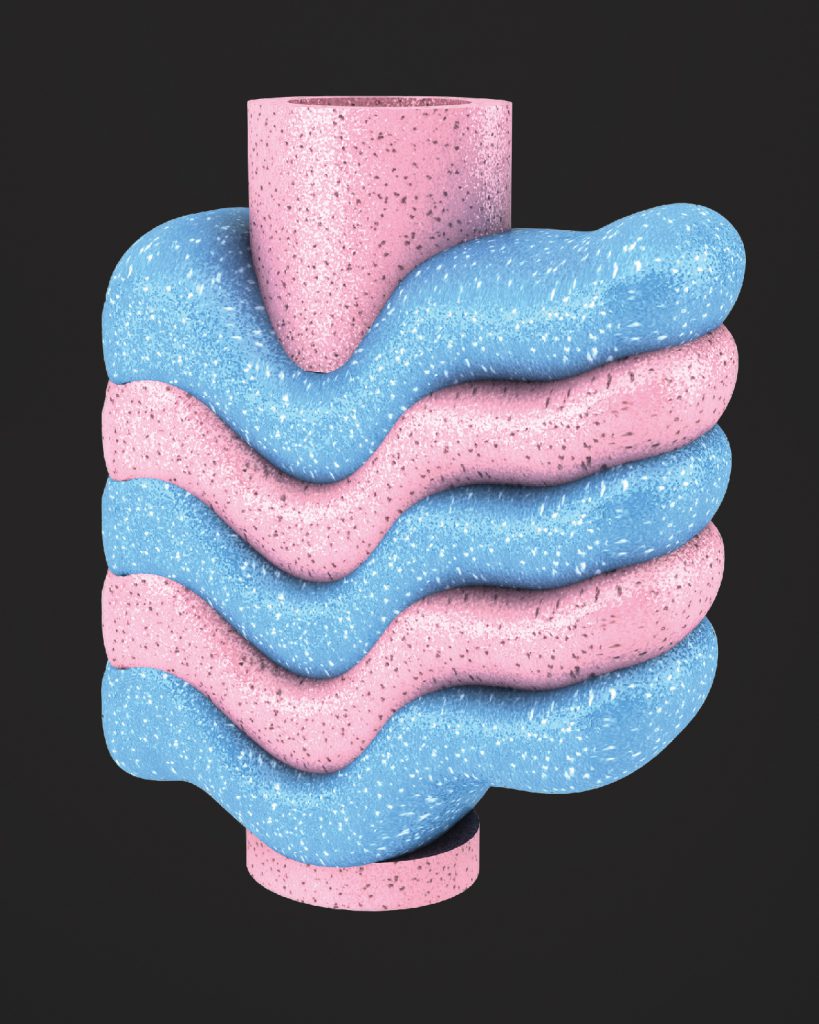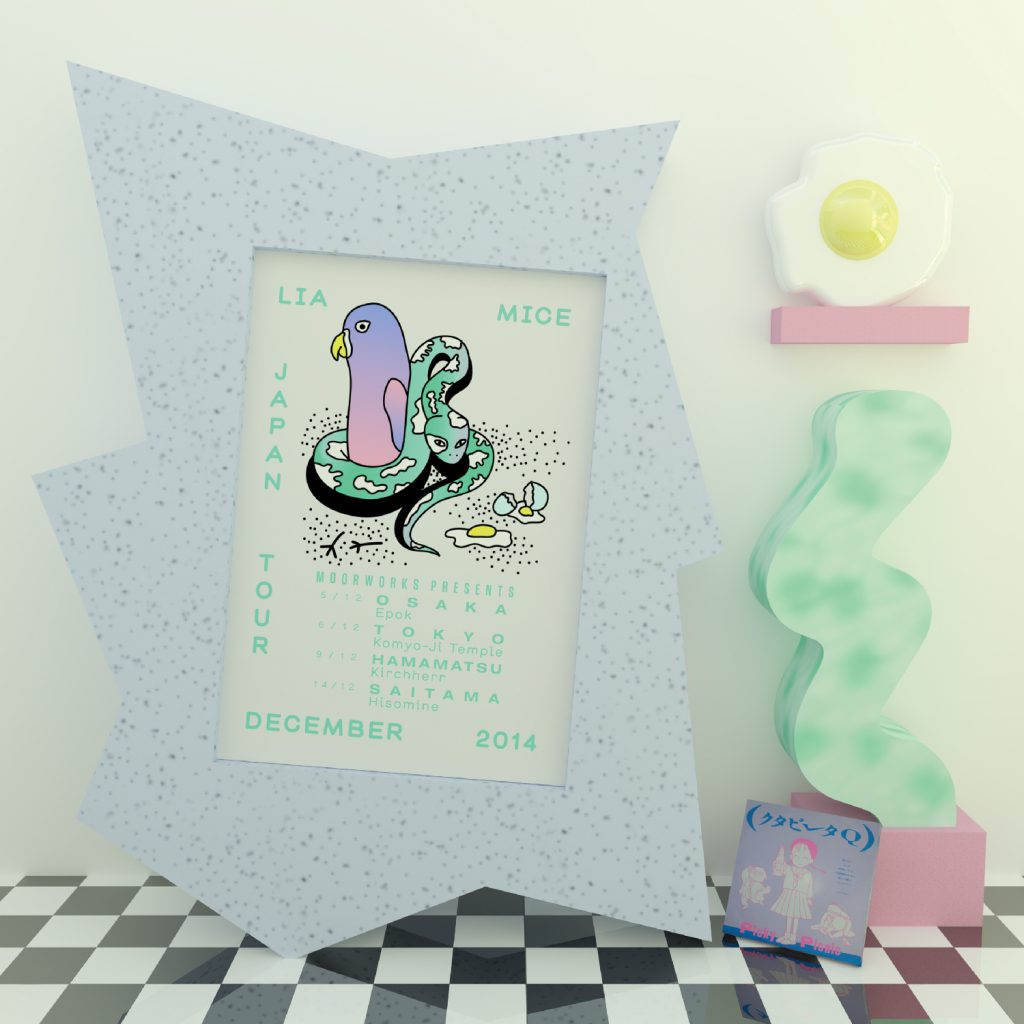 "I know I really like something if I want to eat it," a friend confessed to me as he was describing an artwork recently. One could apply this impulse to EyeBodega's work, which draws attention to the relationship between industrial and organic shapes, and blends them together in a way that is oddly appetizing. This mood makes me think of the way capitalism has collapsed forms or mediums from any sort of central meaning in the wake of the internet of things, and the molecular fusion of biology and industry. The question of going from one process to another or state changing is implicit in EyeBodega's work.
"I think being aware of things around your interior space makes you aware of bigger patterns around you and in the world; it puts you in a better mood. We do a lot of trading with other artists and are huge collectors of our peers' work—we want to suggest alternative forms of consumption through our practice," said Chabebe.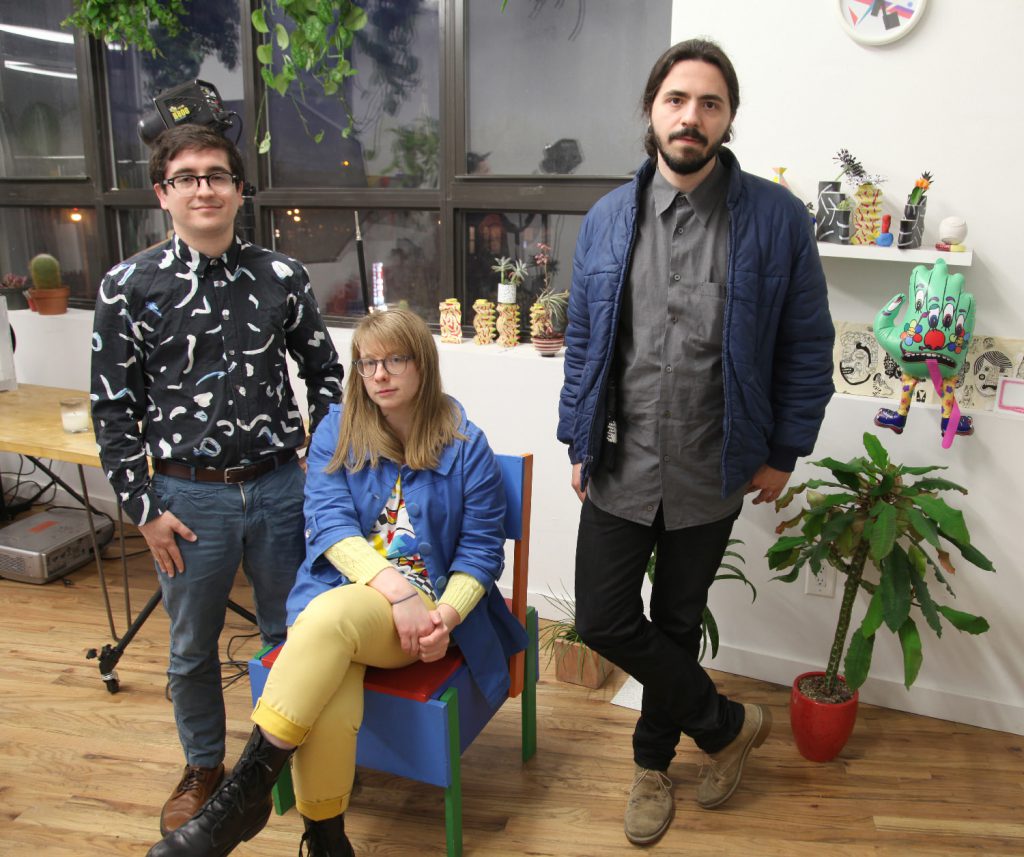 As the studio continues to evolve, it's obvious that EyeBodega has carefully considered the question: Is design art? They recently were featured in a window display exhibition, "Prototypes" in March 2015 at Ace Hotel in New York, and "Vase Is The Place" in Kimberly Klark Gallery's Winter Collection group show. As they exhibit in gallery settings more and more, EyeBodega's objects continue to reflect and explore domestic architecture and functional objects made for the home in a way that feels fresh and relevant to the vernacular of the present.