Julia Kobel
Art / Culture / Design
13 Feb 19 2:52 am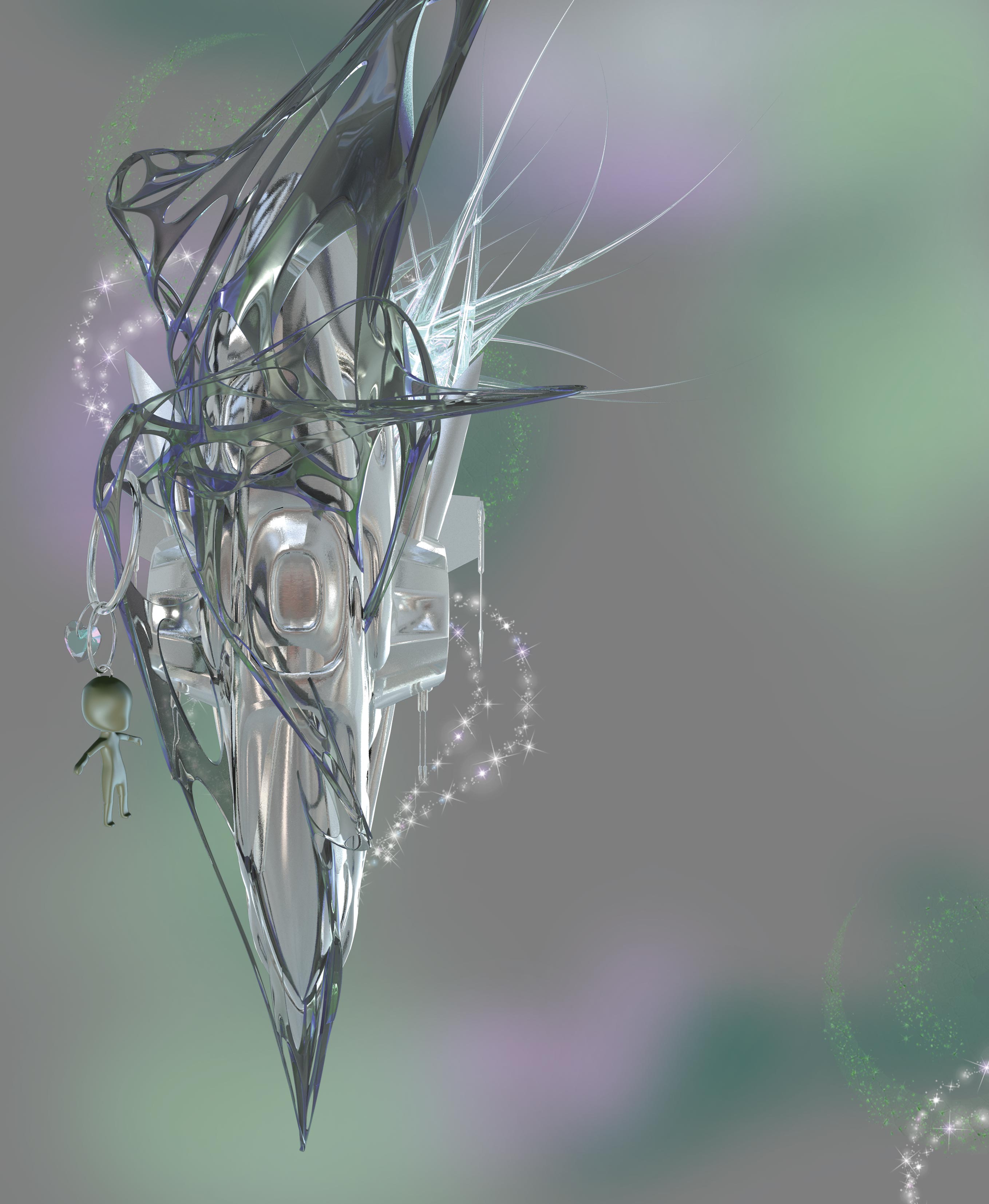 TS  What was your connection to graphic design or visual culture? What made you study design?
JK In the beginning, when I started applying to universities, I didn't know so much about graphic design, to be honest. I was illustrating child books/comics, doing cute drawings
with characters with big eyes, a lot of little details and flower/nature-like forms.
I applied with the purpose to become a child book illustrator, but when I started studying, I learned about graphic design and technical tools, and really quick I forgot about my plans and tried all the new possibilities. One year ago I started to work with 3D,
and it was like a dream come true, I felt so comfortable with this media and motivated me to keep experimenting.
TS  How did your interest in music develope?
JK I watched the movie Berlin calling when I was 13 or 14 and then I spent all my time searching and learning about electronic music. I got really obsessed with it this time.
TS  What kind of music are you into?
JK  The music I listen to is a mix of everything, but right now I'm really into the trance and gabber-ish sounds, a mix between soft and hard textures with weird noises.  Also, I really like pitched and distorted vocals. 
 

 
TS  How did you start with Sirens, what do Sirens mean and whats the intention of the project?
JK "SIRENS" is an experimental club night, I am running with three friends (Selim Hex, XOF and Steffen Hotel). We started at the beginning of this year because we wanted to have an experimental party in our town, so we don't have to go to Berlin or Frankfort for a line-up we like. Steffen and I were writing with XOF because we found out about Oxyorange,
a label he runs with Airon Kolarov, asking if they were planning on doing parties in Mannheim.
Pretty soon we found out we had a mutual friend in Selim Hex and thought Selim and XOF were not living in Mannheim,
but at that time they moved back in February and we started planning! I am doing posters and some other small jobs for the Club "Disco Zwei", so it was easy for us to get in touch with a club. 
Then had our first party this year in June, that's how it started
– to be honest the hardest part for us was to find a name for the club nights. 
Sirens is a metaphor to ancient sea mythology, they were dangerous creatures in the sea singing and playing music to enchant sailors to shipwreck on the rocky coast of their island.
For our first parties, we invited a really nice artist like Rui Ho, Mobilegirl, Moro and Avbvrn – this December we are planning a party with our resident DJs and a local artist.

TS How are the people of your town reacting?
JK Really good and we didn't expect that, but some people are confused because there are a lot of fast sets, sometimes our DJs play a track for a really short time and switch even faster to the next track or playing three tracks/noises at one time.
For some people, it's confusing or too much, but it is mostly the older people who don´t like it.
TS  What are you working on right now?
JK I am making some artworks for two different magazines – one of them is called "fn-up",
the guys are running it is settled in NYC and Paris, they will release the magazine in February. Also, I designed two different versions of a USB-card for them, which will come as an attachment to the magazine – it's really cool to have the opportunity to make a design for a real physical object.  The other artworks I made, were for "komma" -magazine, which is run by students of my university. Besides that, I currently work on a photo project for my photography class – I want to take photos of people which I want to modify and transform into fantasy characters by using 3D renderings.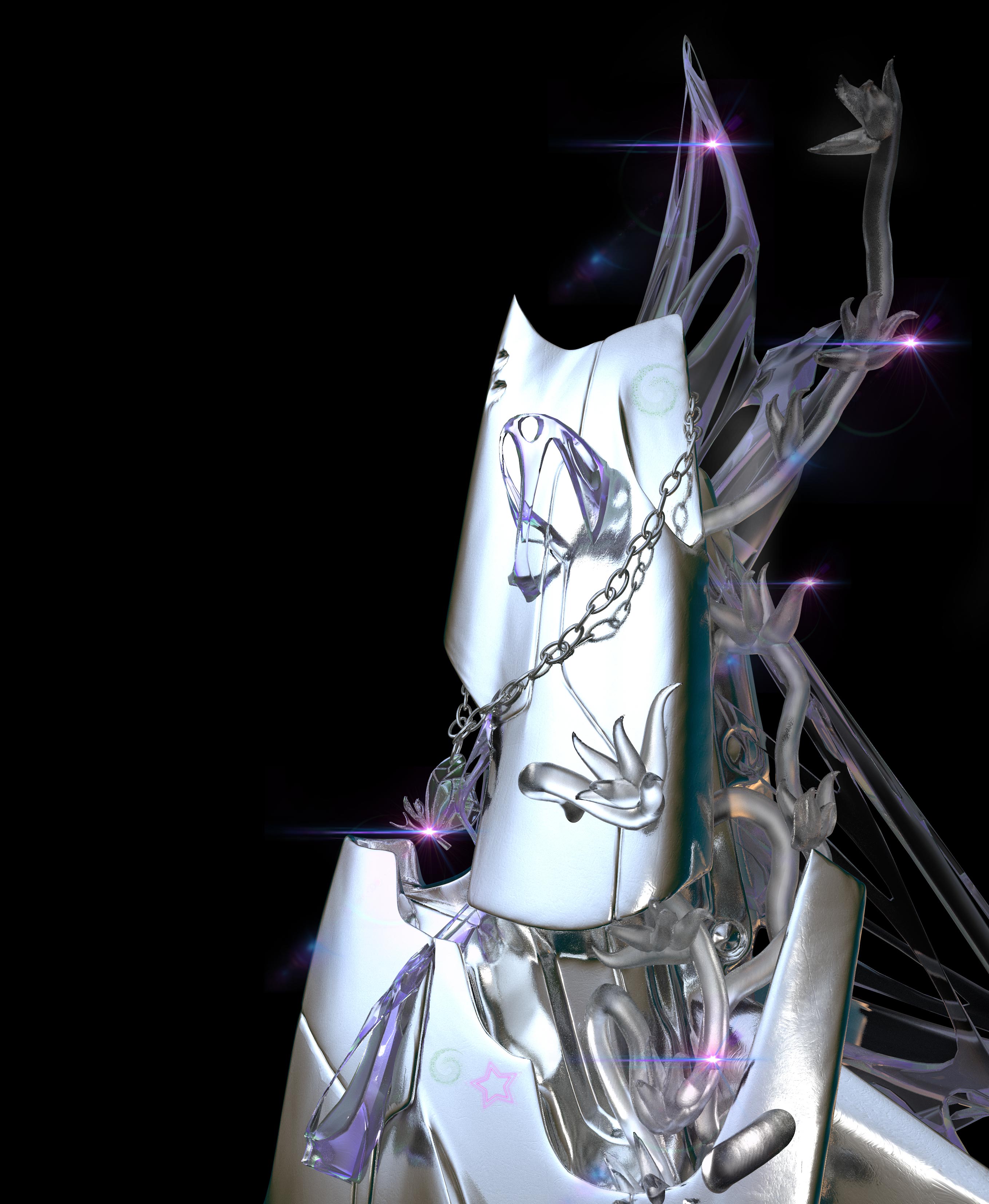 TS  What inspired you?
JK I really like surrealist paintings especially Max Ernst drawings.
They are fancy, weird, dreamy and makes me want to visit the scene and get lost in it.
An important working method of the artists of Surrealism was to draw very fast.
This method arose from the idea that the artist is not concerned with his rational thinking and reasoning in his works.
–Most of the time I tend to think too much about my designs and often get stuck, so I am trying to get inspired by the surrealist way of working and
force my self not to spend too much time with the first scribbles and to find THE perfect idea, because this only blocks progress in the end. Also, I think I am influenced by cute Japanese stuff –
I played a lot of Nintendo games like animal crossing, harvest moon, cooking mama when I was young,
now I still like playing (life)simulation games like Sims and harvest moon. 
I started playing the Nintendo games from my childhood again, 
it´s so much fun and really relaxing to live in a little fantasy world for a short time. 
Julia Kobel full interview appears in TUNICA Magazine Issue No. 7. Get yours here.