Barbara Kasten
Photography
9 Jul 17 11:45 pm
All images courtesy of Bortolami Gallery and Barbara Kasten
Barbara Kasten, "Constructs" A Review By Charlie Fooks
Active since the 1970s, Barbara Kasten trained as a painter and textile artist before embarking on an inspiring photography career. Kasten's abstracted still-lifes from her Constructs series effortlessly boast color and light by documenting a playful relationship between the two. An example of pure, unadulterated abstraction, Kasten's work speaks as loudly today as it did at its inception.
Barbara Kasten's Constructs are powerhouses of shape, color and light.
When our eyes, conditioned to seek for balance, expect a well-composed still life, Kasten presents an array of props and mirrors of basic primary shapes which lean themselves against one another unassumingly. Her large scale installations stand proud in her studio space, as if in an awkward family photo, with cousins of objects posing wide-eyed and nonchalant in unaffected tandem with one another.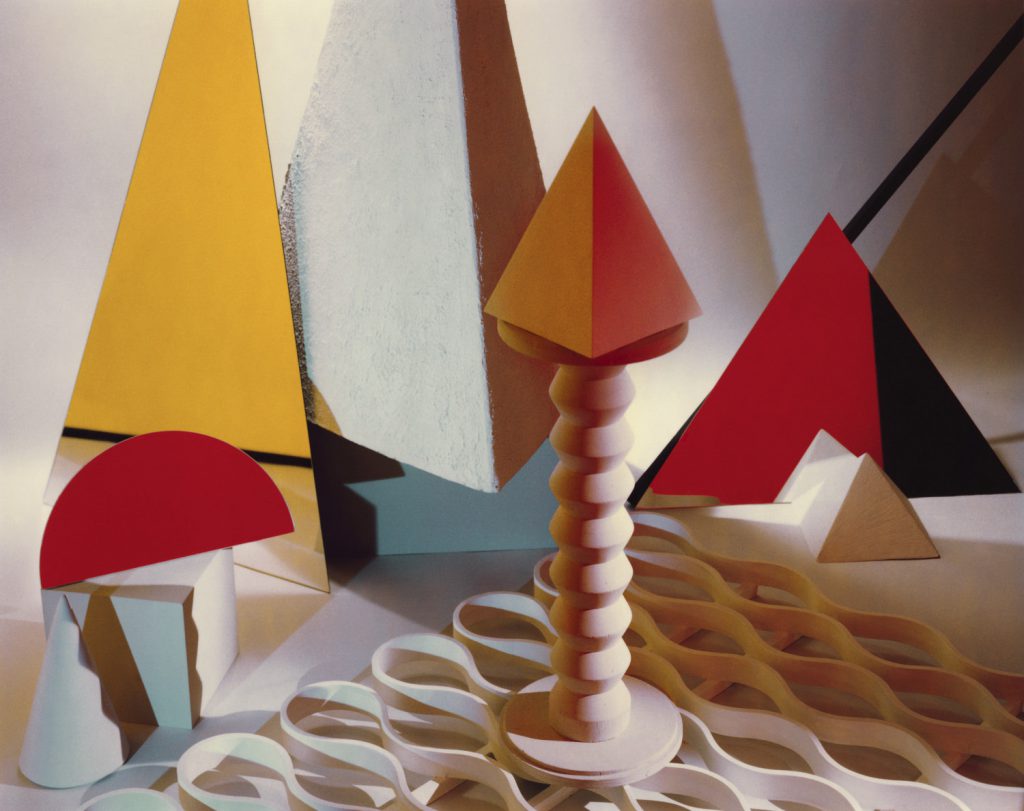 Kasten's rebellion and thus enlightenment both within the confines of photography and in reference to other artistic practices, particularly that of sculpture, establishes and enables Kasten's work to be boundary-less; both within the margins of the images themselves, and in hosting a plethora of other, contemporary ideas.
As in a disjointed family relationship, Kasten's structures, which first intended to support one another, become convoluted. Line, shape, and color are forced into distortion through simple use of reflection and light, effortlessly endorsing a simple idea into the reproduction of itself, upon itself. Truly simple yet potent, Kasten's unassuming objects effortlessly pull the audience's eyes in all manner of directions, working together to create countless unapologetic focal-points.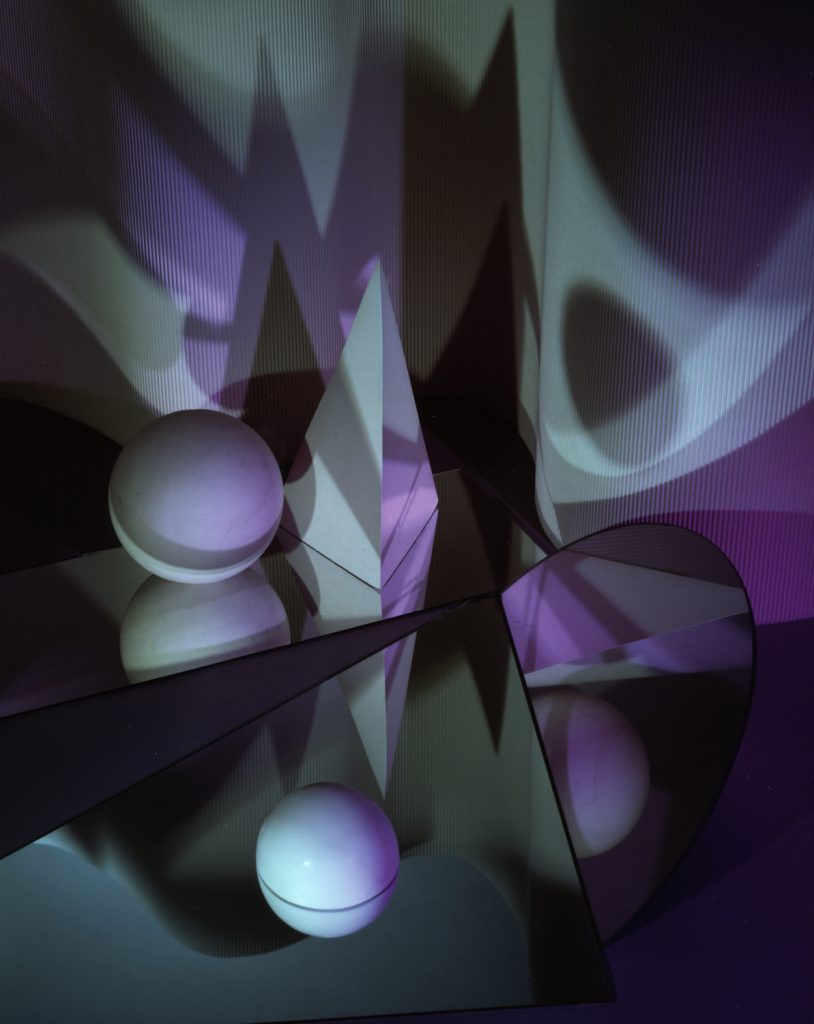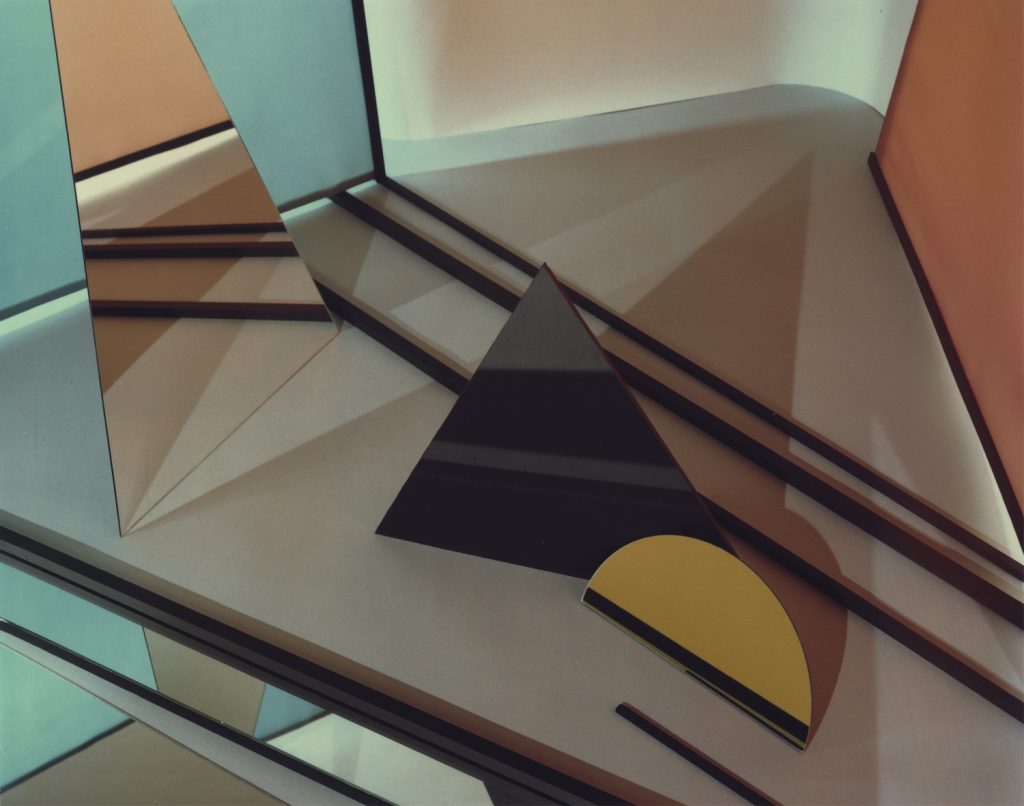 In a charming rebellion of the limitations of the medium of photography as well as our own perspectival limitations, Barbara's work simultaneously neither subscribes to nor revokes the idea of a focal point, but promotes instead a playful re-appropriation. Kasten's Constructs are shot on 8x10 and 20×24 large-scale Polaroid cameras, for which she takes advantage of the deep depth of field in shooting at an aperture of f64. This anti-perspectival space is nonetheless real and substantial as it is dizzying.
Despite working since the '70s, Kasten's method still stands as distinctly relevant within current trends of abstract or concrete photography. *Constructs*, despite the passage of time, succeeds in ploughing through the genre-defining margins between sculpture, painting, and installation; thus illuminating her work as both aesthetically and conceptually contemporary.
In this series, Kasten successfully "constructs" imageries that both promote an apparent lack of conformity, while simultaneously endorsing a very definitive thoroughness, method, and order. Inspired by contemporary architecture and design, Kasten toys with the idea of the constructed and the distorted, in assembling each "Construct" in her studio, simultaneously experimenting and illuminating in light.
With a stubborn lack of static order or orientation, Kasten's conceptual work births surrealism and linearity reminiscent of Escher, in a seemingly gravity-less space, paired with a nostalgic washed-out '80s analog color palette and simplistic shapes, all neatly wrapped in a delicate Polaroid frame. The works are surreal and playful, and exude an aura of magic in the way props, mirror, light, and color seemingly toy and flirt in their relationships with one another.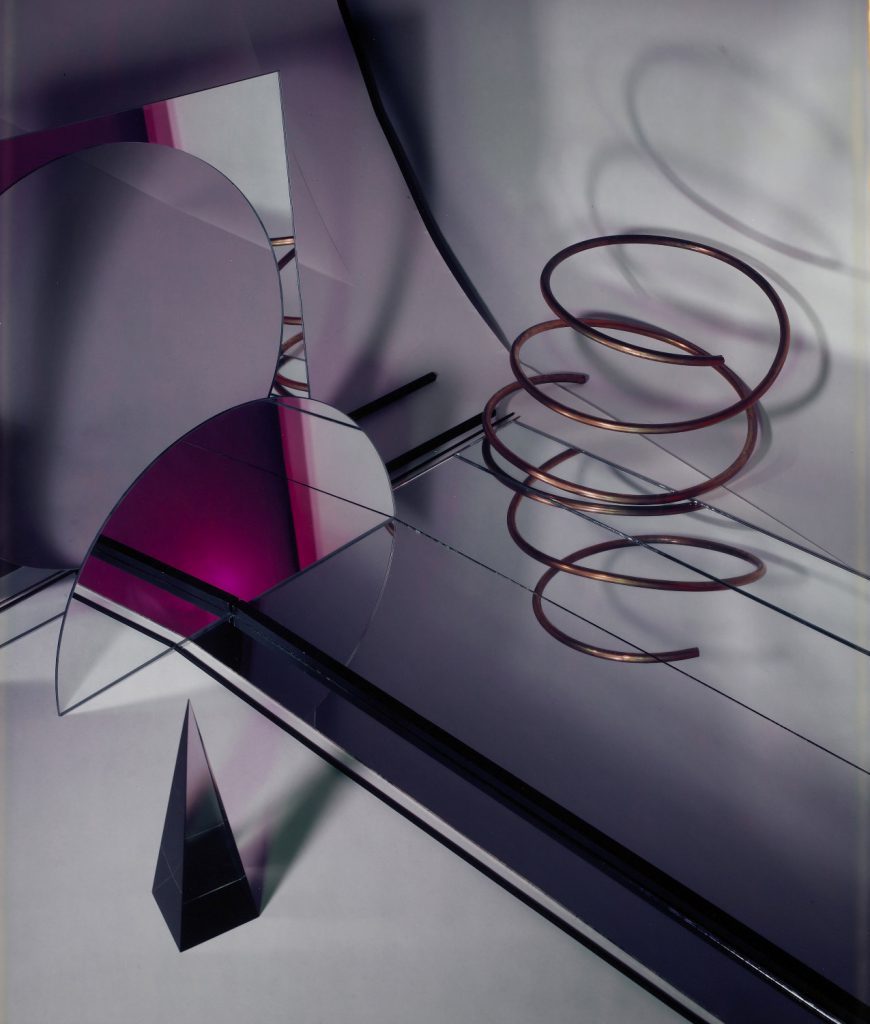 Barbara Kasten: *Stages*, a survey of work from the 1960s to today, curated by Alex Klein at ICA Philadelphia continues until August 16. An extensive catalog, published by ICA and JRP Ringier is available online or at ICA Philadelphia.