La cote du design
By Laurence Cornet
Jean-Michel Homo is a French cartoonist, a design collector, the owner of an antique shop in the nearly coastal city of Rouen by the English Channel, and the author of a recently updated guide of design soberly called "La Cote du Design, Edition 2013-2014." That is a short summary of what he would rather qualify as, when asked to tell a few words about his background, "a long story." With the crisis of print media in the 1990s - tell us about it -, Jean-Michel Homo turned to his second addiction: design. He opened a second-hand shop that remains closed half of the week for him to continue taping his pencils under no less than five pseudonyms.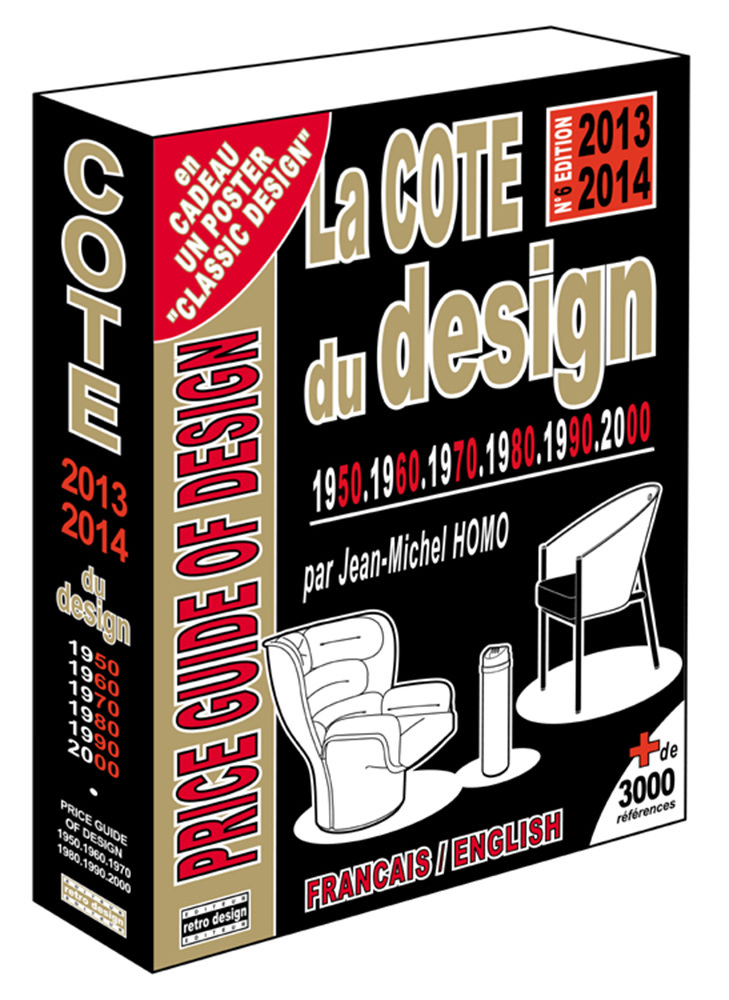 The rest, we learn speaking about his book, with vintage as a guideline. Vintage – the fashionable word that seems to mean everything today. An updated definition of vintage would read:
1 – Euphemism for old.
Ex: Jean-Michel's phone is vintage. It added a sizzling track over our buzzing conversation.
2 - Dubious synonym for retro-style.
Ex: Homo's website looks vintage. It reproduces in shapes and colors the early stages of the Internet.
3 - Word used for funny.
Ex: His tone is vintage. It is filled with the neighboring British humour.
"I have even seen people call vintage something new!" he says ironically. "In reality, it only means something more than 30 years old."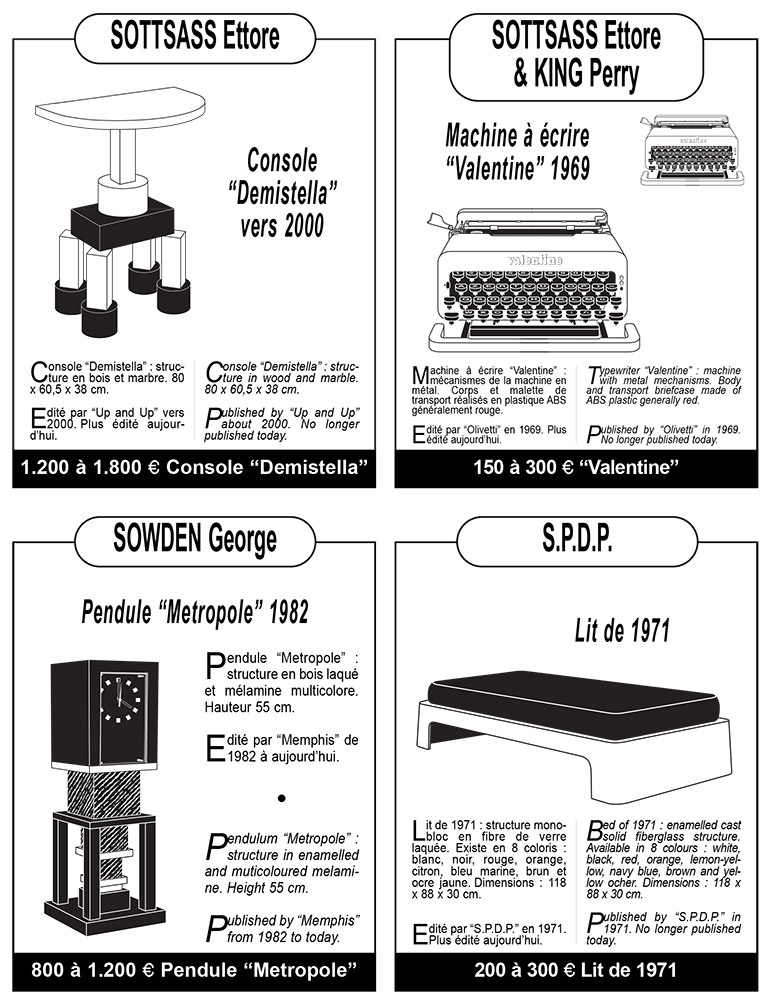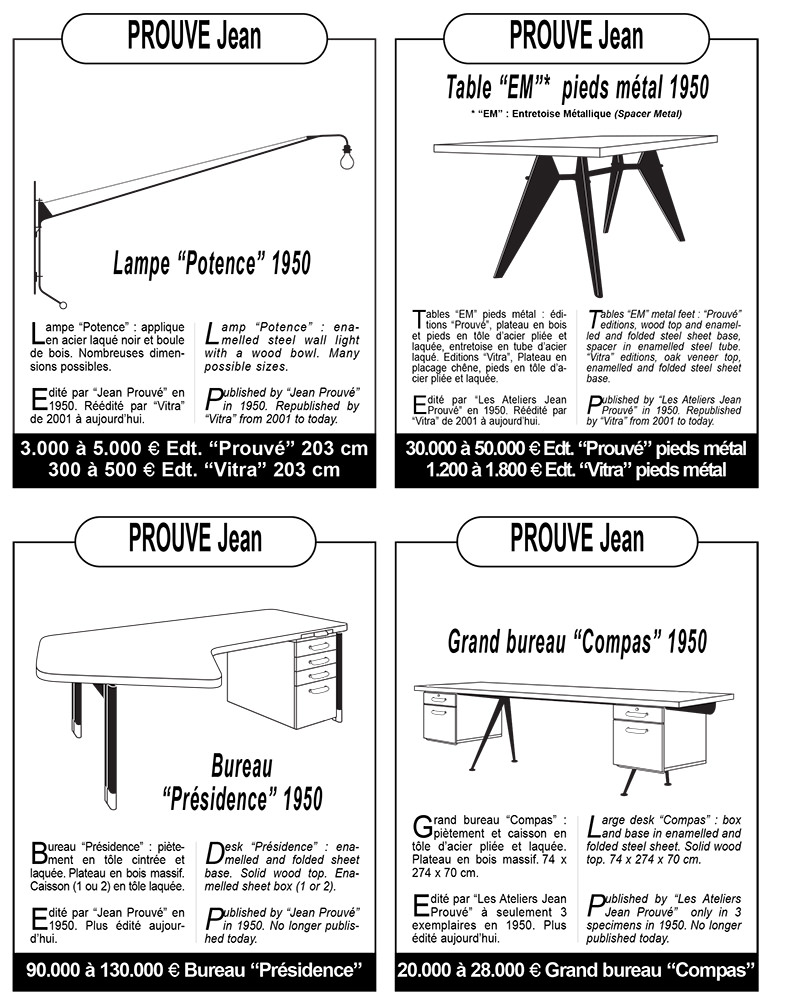 Vintage or not, what we are talking about here is made very clear in the video-presentation Jean-Michel Homo did of his book. The camera is fixed. He shares the screen with a shelf filled with thick black guides. The lightning is neonish.
"Hi everyone. La Cote du Design Tome 6 Edition 2013-2014, as you already know, it's this."
He places a book in the half frame that was previously occupied by the shelf.
"A book of a hundred and eighty by two hundred and thirty millimeters, six hundred and twenty four pages, more than three thousand references and, last but not least, one kilogram."
He pauses.
"La Cote du Design, today, it's also this."
He now displays a USB Stick.
"An eBook, in a PDF format, for Macintosh, PC, Smartphones and other tablets. So! Print edition, or eBook? I invite you to visit my website www.lacotedudesign.com to purchase the print edition or the eBook. Or the print edition AND the eBook. See you soon."
There is the new edition, as given in a rather row data. There is a vintage poster, too. (Vintage extended to items featuring vintage elements, as suggested by definition #4 of updated dictionaries.) "People show some interest, but no one is sharp!" Jean-Michel Homo started with only 500 references and three decades: the 1950s, 1960s, and 1970s. Every two years ever since, he dives into his overloaded files thickened by pages and pages of magazines featuring design objects and adds 500 more references each time, from the most expensive pieces to the most trivial. In an elegant architectural fashion, he draws the structure of each featured item with fine and precise lines, black and thin. Not the kind, grating and caricatural, that he signs Braka and which feature a hunter who politely asks a painter who admires his portrait of a rabbit: "Where is the model?"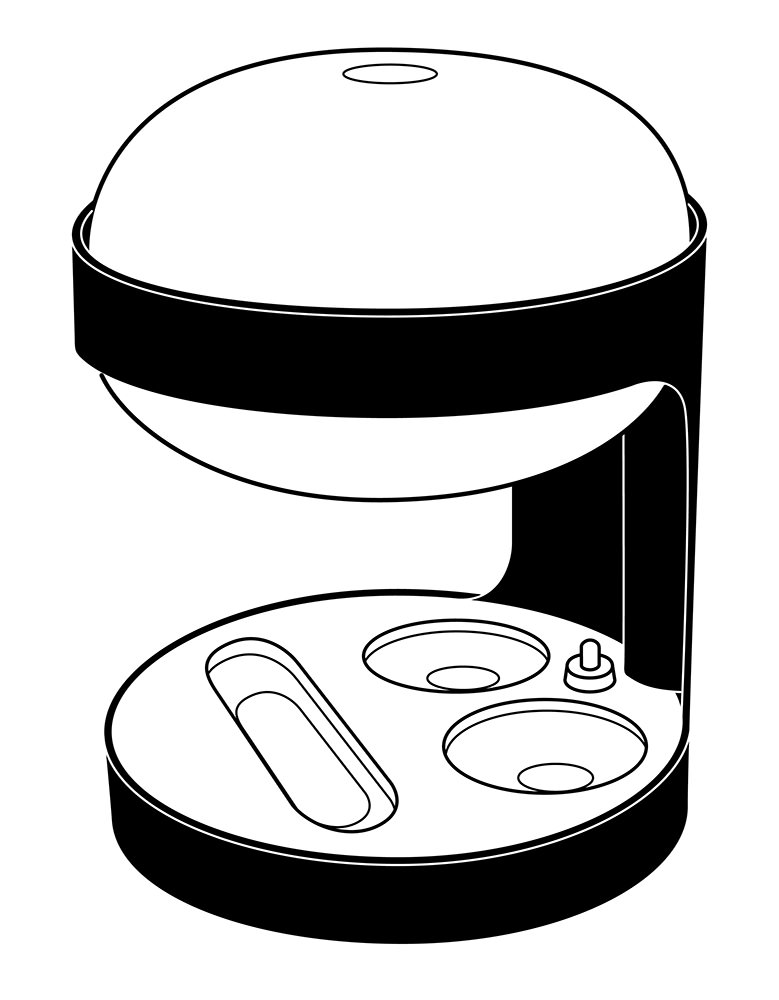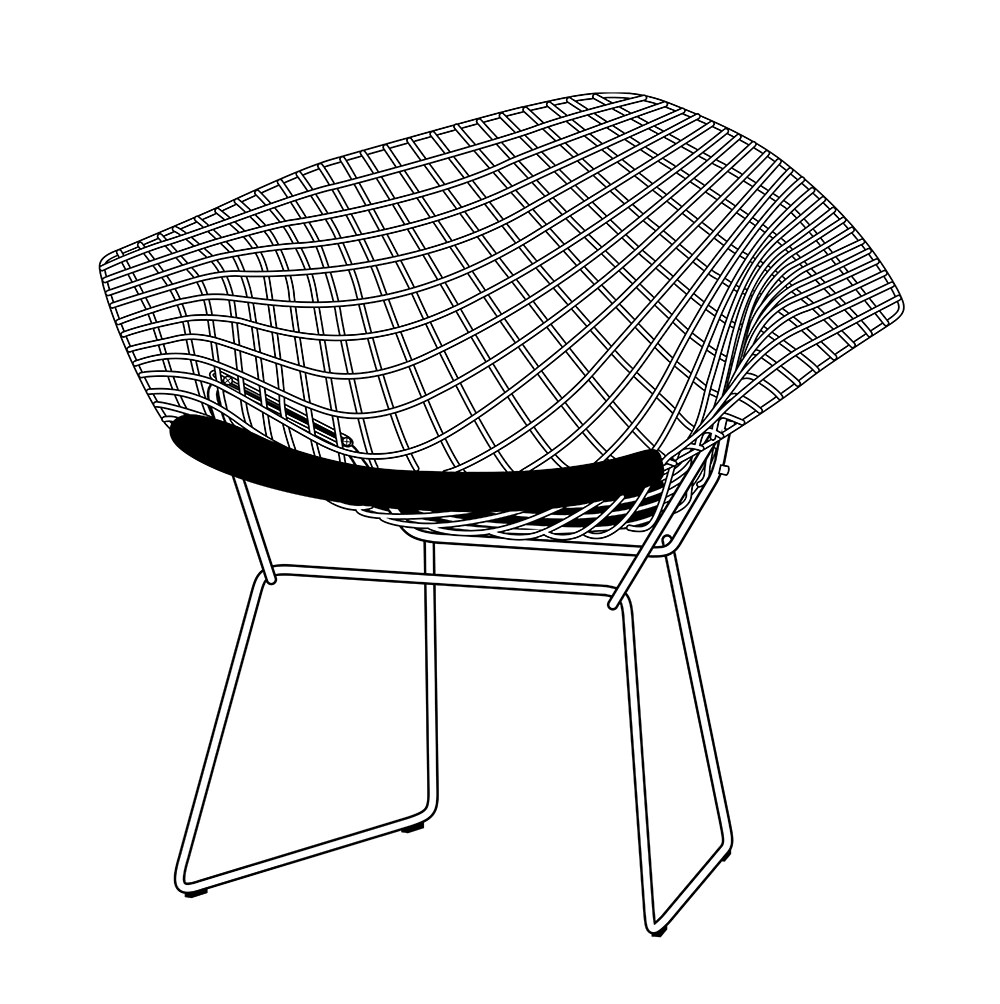 As for the selection of the objects, Jean-Michel Homo follows his only will. Never his whim: that causes him to constantly change furniture at home. The only piece that never bored him is the Ball Chair by Eero Aarnio, one that he bought a long time ago and that was part of the first edition of La Cote du Design. In this early inventory and its consisting implementation come what are largely considered the classics, the ten names that echo with design avant-garde : Knoll, Cassina, Mobilier International (who edited Eames before Vitra, in Europe), Eames, of course, and Saarinen, Le Corbusier, Jean Trouvé, Mathieu Matégot (for the perforated sheets), Serge Mouille (for the lights), Charlotte Perriand (for her wooden furniture inspired by Japanese motives), Marcel Brauer (for the Wassily chair) and Mies van der Rohe. "Did you know that he actually invented the chauffeuse in 1929? It was called Barcelona. And it's still today the best chauffeuse ever made. It is simply a low chair without armrest!"
LC: Anything to add?
JMH: Yes. Mister Homo, how do you estimate the objects? This is a very good question, thank you for asking.
Since it was a relevant question, here is the answer Homo gave to his own question:
JMH: "I follow the auctions in Paris, the estimates as well as the acquisition prices, and I work closely with an expert who owns a gallery in Paris. He double-checks every estimate to make sure they are representative of the market price in Europe." As for the US, these estimates are still relevant. The author would gladly make an American edition of the book though, if an expert or an editor were willing to.