The Jacob Riis Bathhouse
Culture / Design
9 Jul 17 6:42 pm
By Max Rovo, Image by Koa Pennock, By Guest Editor Alldayeveryday
Finally, we traveled to the Rockaways to see the Jacob Riis Bathhouse, the last stop of our Art Deco Voyage. As we imagine what the Bathhouse could be if it were renovated and once again bustling with life, we are humbled by the many possibilities. What will come of it in five, ten, and twenty years?
Designed by Robert Moses, the bathhouse was built in 1932 for New Yorkers to have a place to get away from the hustle of the city. Families, friends, lovers and many hard-working locals came to the beach to enjoy the sand and also freshen up in the Bathhouse. The building is named after Jacob Riis himself, a Danish born immigrant who moved to New York in 1870 when he was 21 and went on to write the book, "How the Other Half Lives," which is one of the most vivid accounts ever of life in the squalid tenements at the turn of the 20th century. Inside the book, a myriad of infamous photos from the 5 Points neighborhood as well as Lower East Side and East Harlem Tenements gave middle and upper class Americans a glimpse into the hardships that poorer citizens faced. This work shaped urban reform in New York for years to come.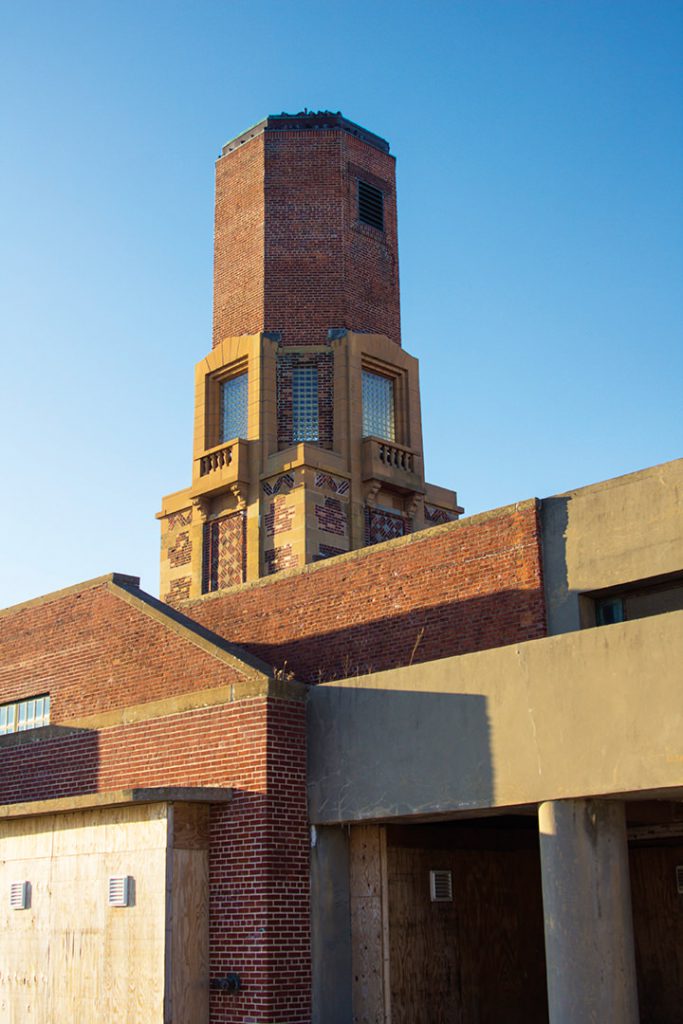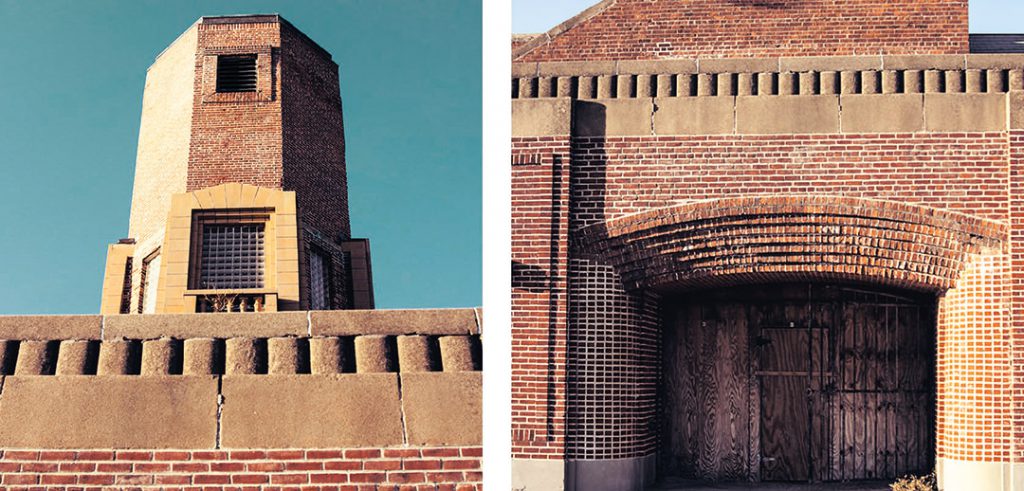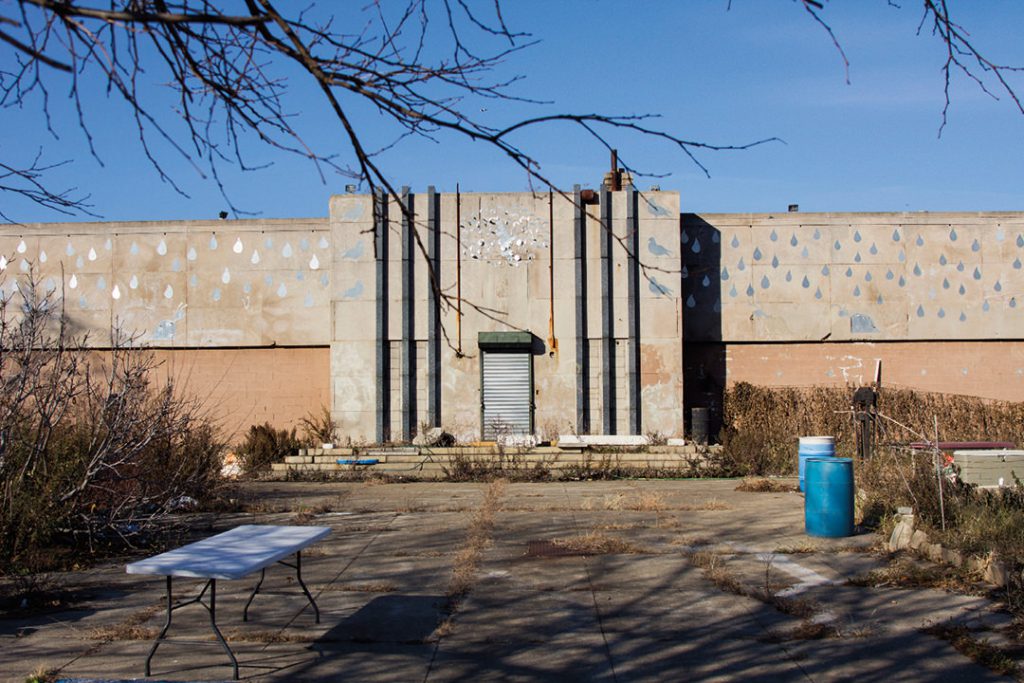 Now, many years later, the Jacob Riis Bathhouse still stands strong even though it has been neglected by the city. As we walked up to the 40,000 square foot structure, the enormity its presence hit us at once. The sunlight hits the decorative motifs from the watchtowers at just the right angle to make them pop off the building. Meanwhile, juxtaposing the towers, the concrete center-frame brings a futuristic look to the aesthetic vibe of the bathhouse, and in this way, it defies any unified categorization. It's this complexity that gives it a uniquely American Art Deco aesthetic.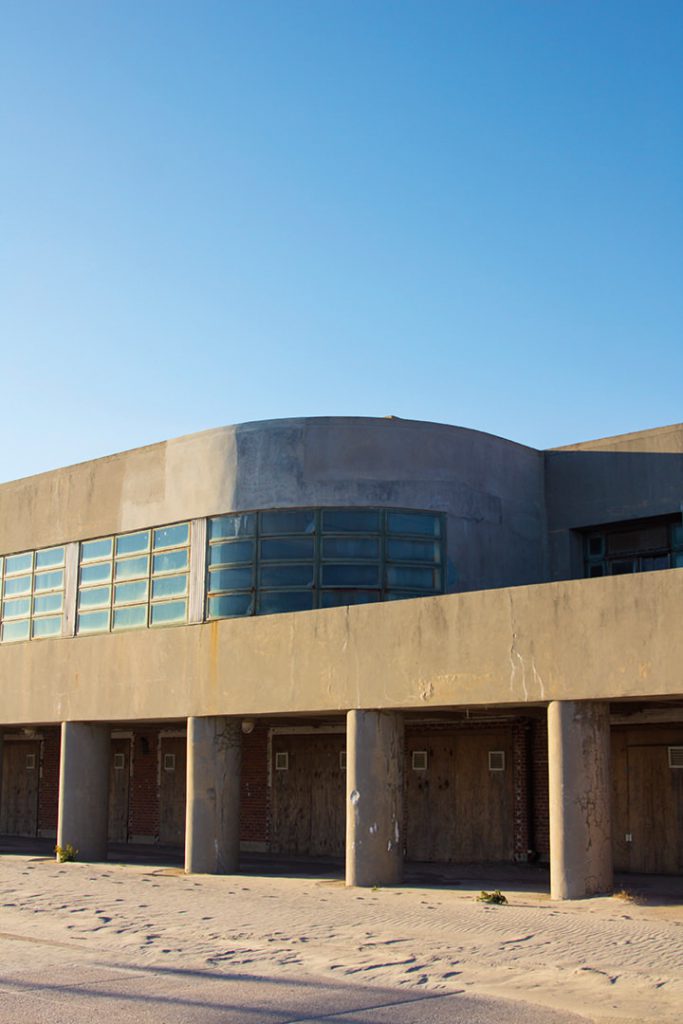 The curved pilasters holding up the second-story walkway have more Germanic-modern influences. Underneath the awning, shadows hide the boarded up doors. When the Bathhouse became a protected space by the federal gateway national recreation area, there were plans to fully renovate the structure. However, investments fell through and independent businesses have not come forward to take the risk of renting space in a building that has not been renovated in years.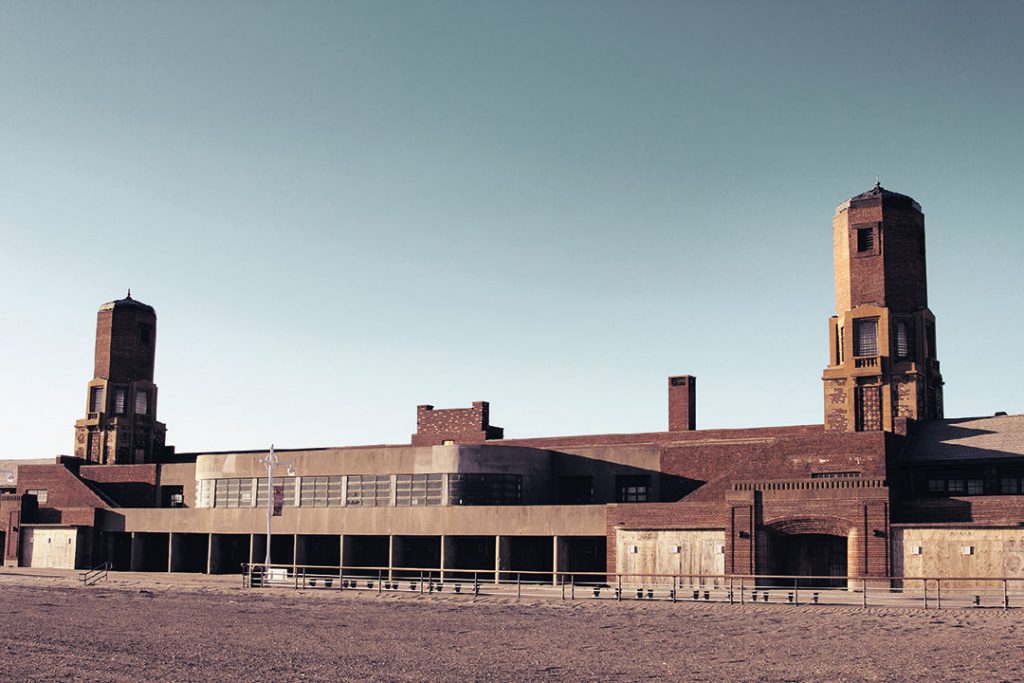 We believe that this bathhouse is just too beautiful to remain deserted out here. Anything but a mirage, this place is a wonder for now.