Michal Pudelka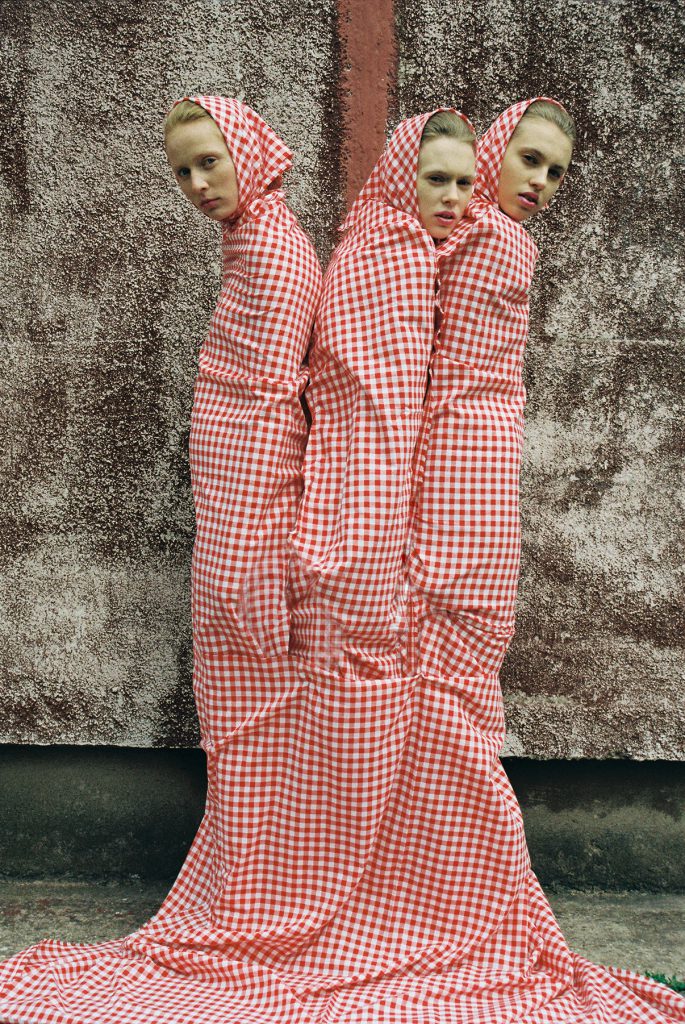 Michal Pudelka knows his way around photography, particularly the kind that only takes a film camera to get a number of sharp, luscious images that make your eyes twirl. The 22-year-old photographer covers the female world in a surreal, almost dreamlike ambiance. He takes time to prepare the scenes, design the garments, and make up whimsical stories based on what he sees, lives and loves. First came fashion, then came photography; a passion born through the years that led him where he is now. Pudelka is also the founder of Anonym magazine, created about three years ago. From an internet-based art magazine, it will soon become part of theprinted world. Welcome to his universe.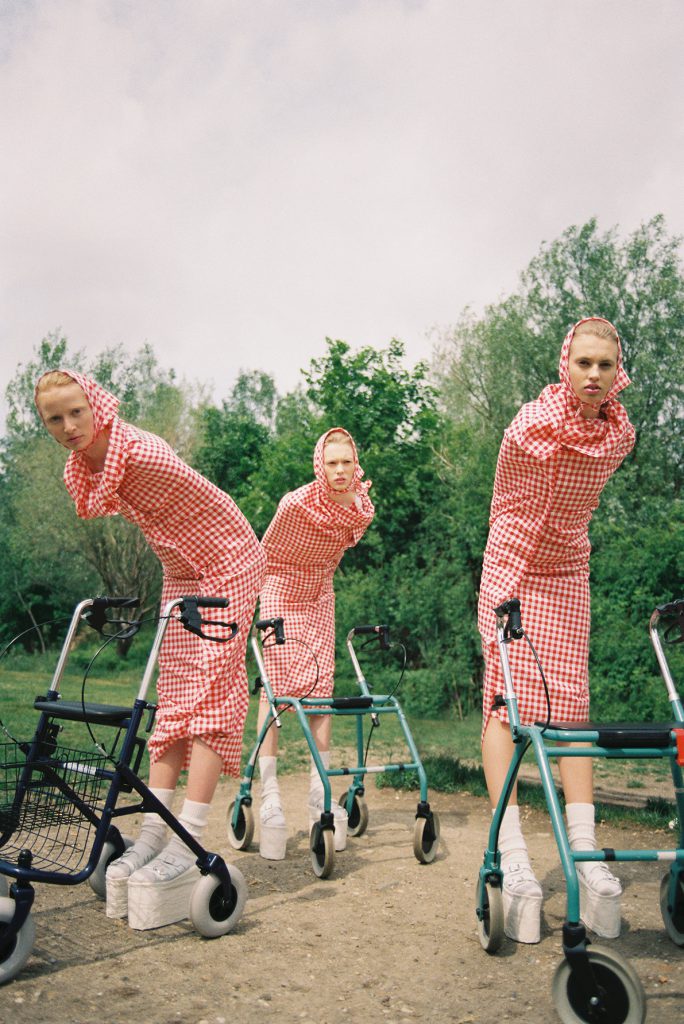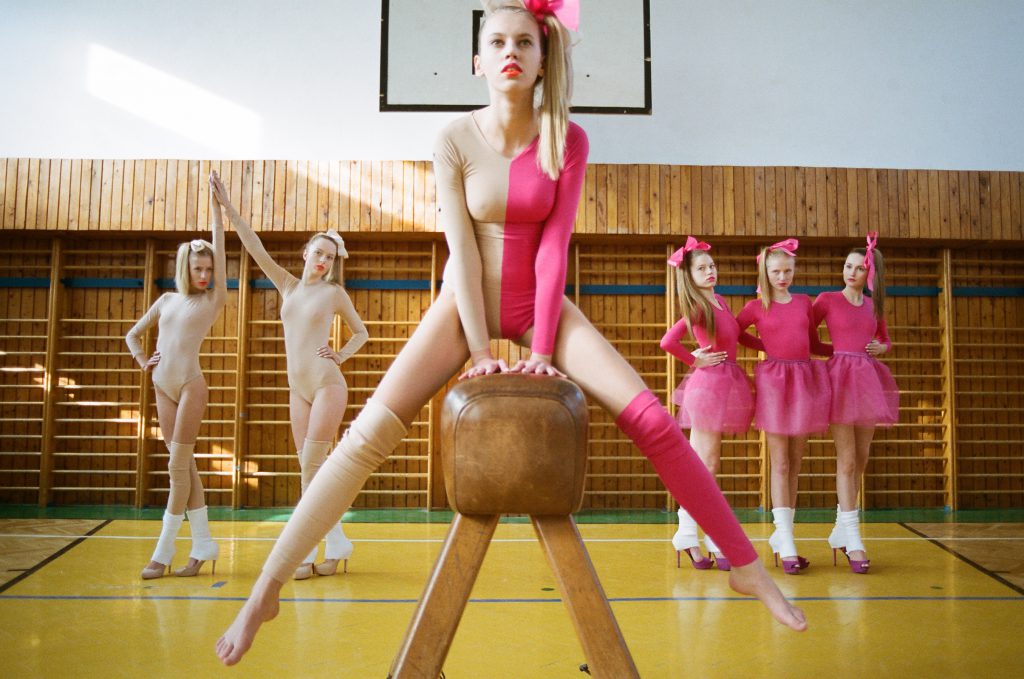 S. Let's start with the basics about yourself: what, where, when, how. Go crazy.
M. I was born 22 years ago in the Slovak Republic, capital city Bratislava. It is not easy to grow up as a gay guy in a post-communistic environment. My classmates and everyone around used to chicane me so I decided to create my own world of imagination. I wanted to be a fashion designer since I can remember, so I worked hard to get myself to art school in Paris. I succeeded and got there, but once I came to Paris and was in my foundation year, I realized there were many more ways to express myself. That is when I bought my first camera and started shooting friends.
S. What's the best thing you remember about your childhood?
M. Probably summertime spent in the countryside at my grandmother's house with my cousins. We used to play around for hours. I really love nature and I could see it everywhere when I was there. Beautiful forests, rivers, and those amazing sunsets.
S. What led you into photography?
M. My curiosity about new art media. I was drawing my ass off before I started shooting. I also really liked to do collages, videos, and paintings. At this time, I'm really thinking about making music as well. It has always inspired me the most and I usually dream of doing it.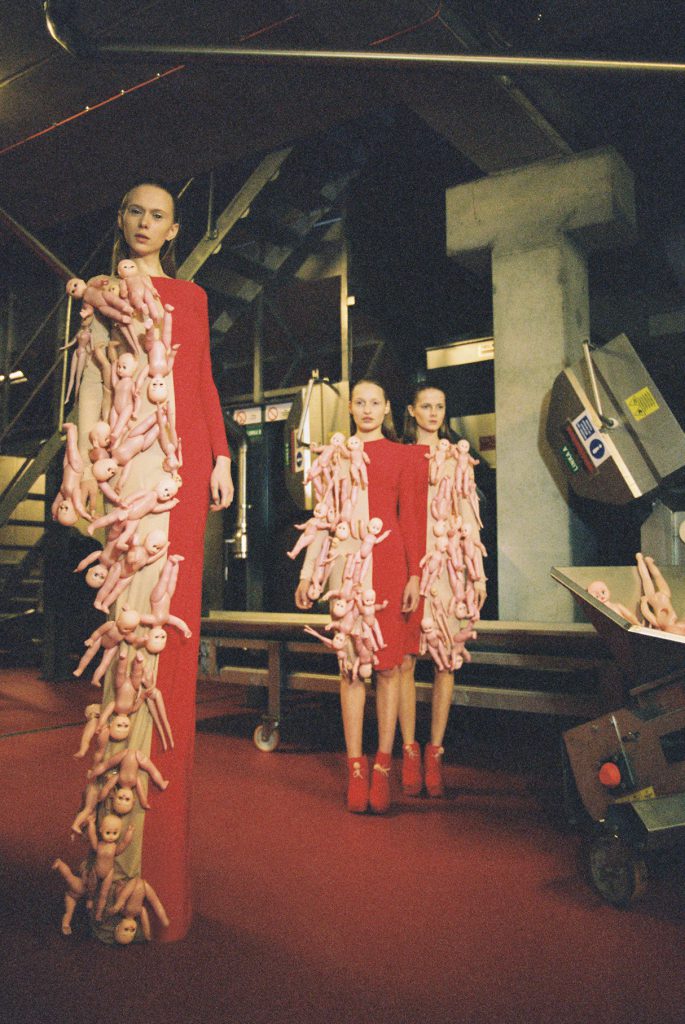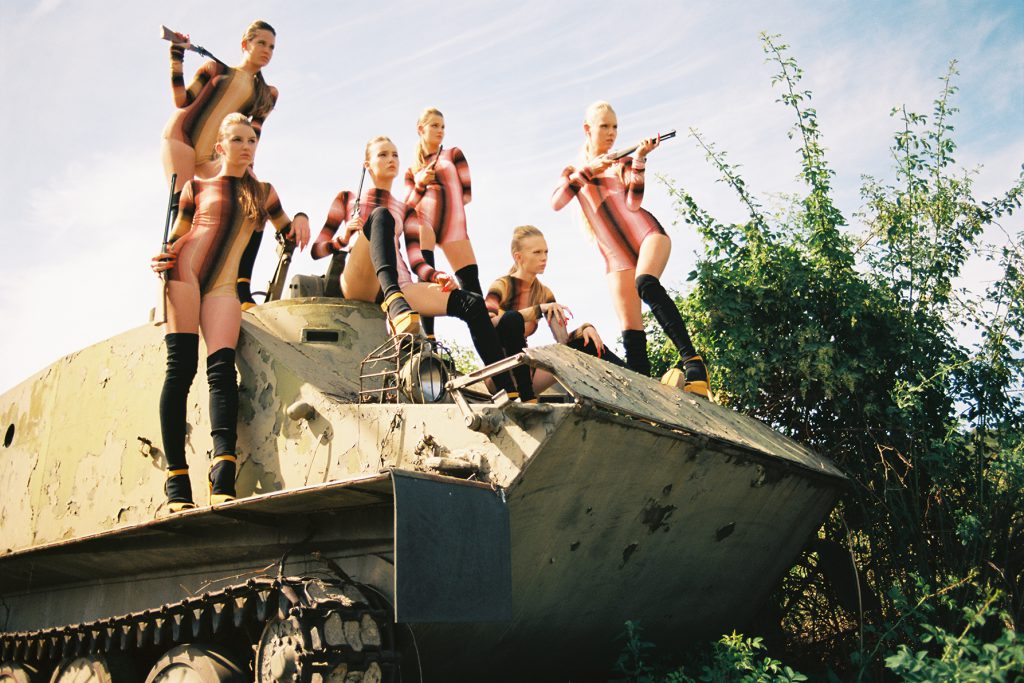 S. Can you describe your creative process? What happens between the first thoughts and the final image?
M. Everything starts in my head. In my photographic work, I try to reflect on what bothers me in real life and filter my emotions into it. I think that can make my work even more conceptual, personal even. I draw all of my photos before I shoot them, then me and my wonderful producer Katarina Gyu look for perfect locations, models. We usually sew some of the clothing that we are shooting just to embrace the feeling I have about the project. In this way I can combine my passion for photography with my love for fashion.
S. How did you get into fashion photography? Was it a natural thing for you?
M.Yes, I think it was quite natural. I was always fascinated by it and by those glossy magazines, which were like Christmas trees for me–full of expectation and excitement. When I started shooting my friends it got more and more fashionable, so I ended up working with models.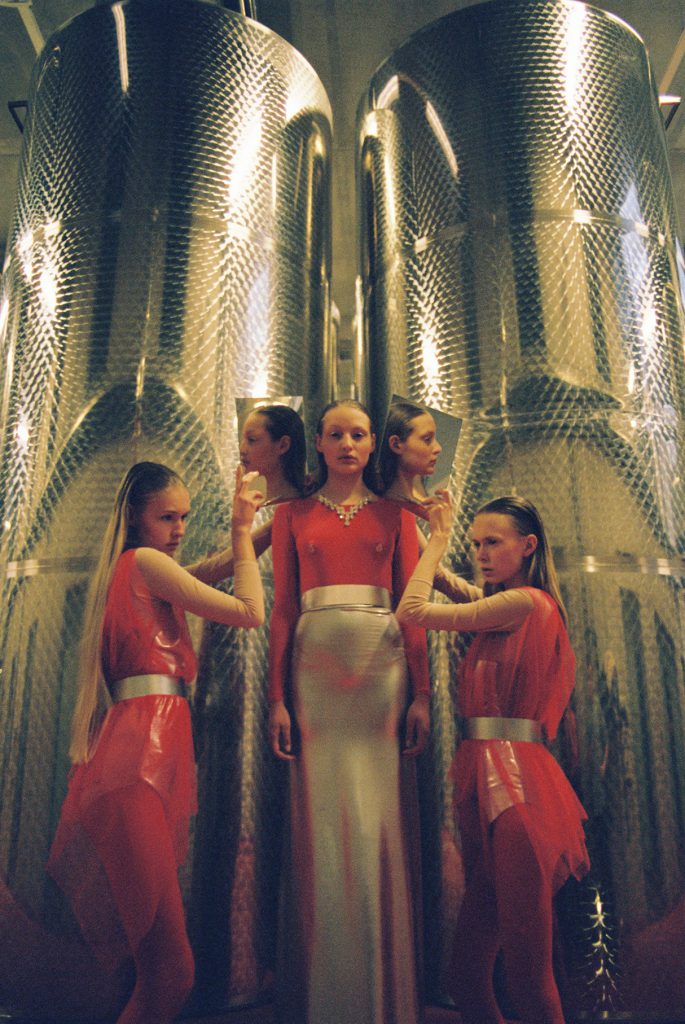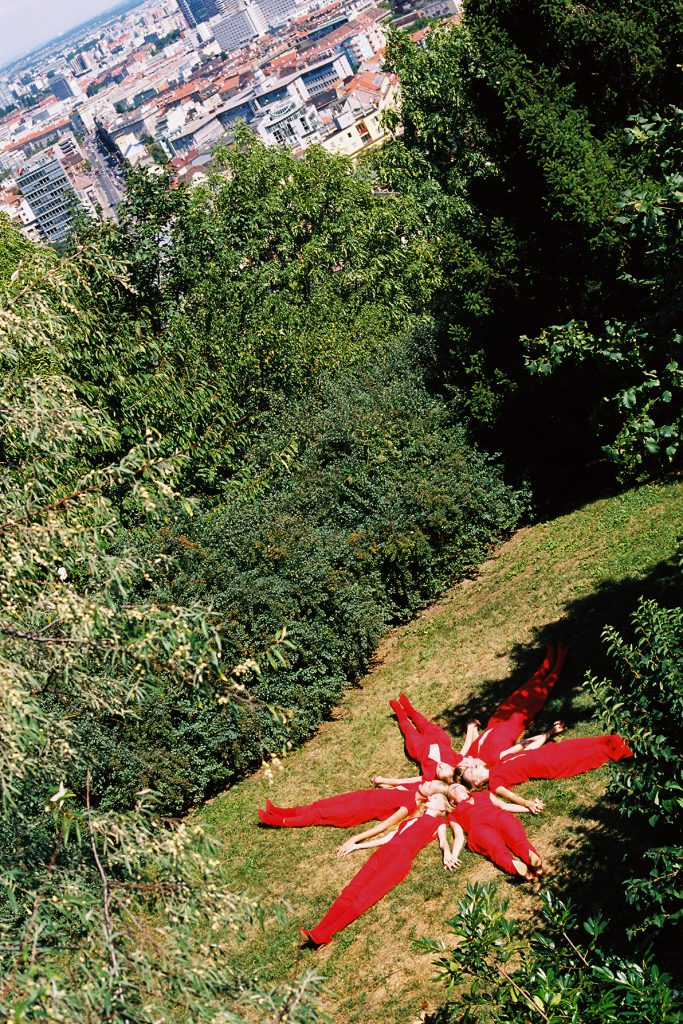 S. Are there any differences between your photographer persona and your own personal self, career aside?
M. Yes, there are some differences, even though I try to make my "fashion" work conceptual and personal too. I just camouflage it, so it is harder to see, I put my ideas there, into a pop bubble. In my personal work, I focus on my self-portraits and portraits of my boyfriend David and best friend Katarina. Also, there is a certain amount of nudity involved in my personal projects.
S. What kind of camera do you use?
M. I love to shoot on film cameras. There is nothing better than the feel of grain. I'm not really a fan of shooting numberless photos on digital, I rather think before I shoot, not afterwards. Also, Photoshop is a big NO for me.
S. Where would you like to be right now?
M. In another world, where people are kind and nice, where is no hate and fear.
S. What's next for Michal Pudelka?
M. There are lots of projects planned, even more than I have time to. My life is a hell of a bumpy ride and it usually surprises me every day. The only thing I want for myself is to be getting better with each shot, to experiment and build no boundaries.