Micah Lidberg
"The End of the Brush"
Micah Lidberg is an illustrator living in Kansas City, Missouri. He studied at the Minneapolis College of Art and Design and the University of Brighton, England. The mystery and delight in his images stems from his deep appreciation and curiosity for the wonders of nature.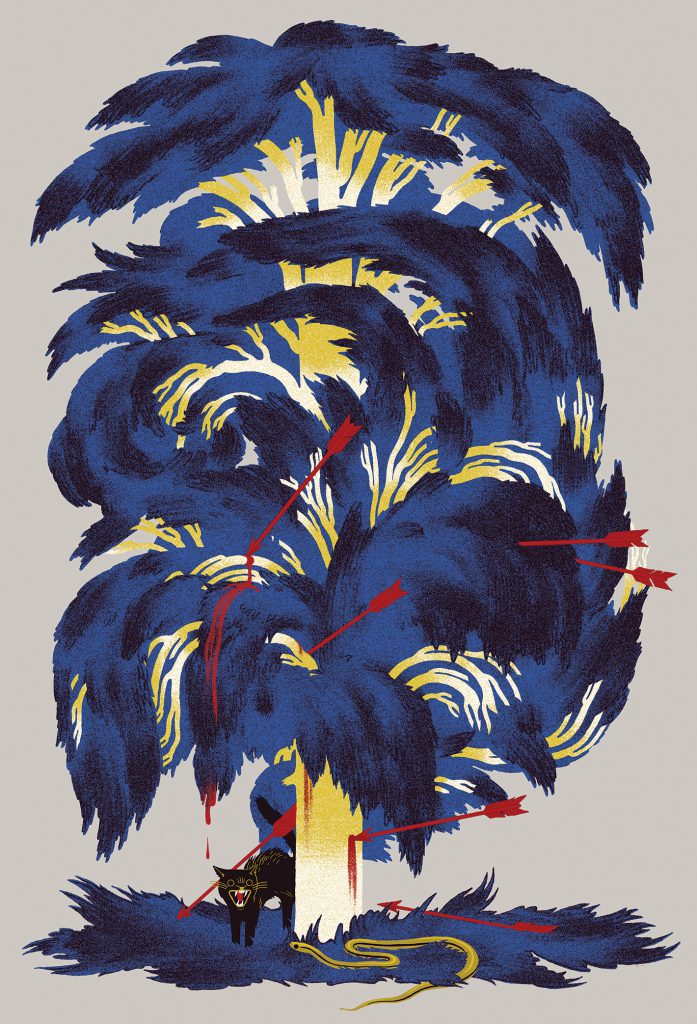 As a child, Micah loved to explore the outdoors directly, as well as through books and documentaries. This knowledge and love for the world around him fueled his insatiable passion for drawing. Micah continues this practice today by bringing pencil to paper, now expanding his work with digital techniques. Often working between the boundaries of design and illustration, Micah seamlessly integrates typography and fantastic hand-drawn worlds. His work ranges from editorial projects to apparel collections, including clients such as The New York Times, Lacoste, Nylon magazine, and Target. Micah is represented by Hugo & Marie.