The Missing Record
Text by Sebastian Hoyos
1. Last night while I was packing my records for a long trip to a new city looking for the love of my life, I realized that an important record was missing. I bought this record from an old school second hand dealer from Medellín.
2. He told me the story behind this gem. It was one of the first African records played in Colombia and in the mid 1960s started a whole revolution around record digging and DJing. The label was scratched, so I could not know the name of the artist or the year of recording. Anyway, that mysterious record that is still anonymous for me was pure black gold pressed somewhere in the motherland. <br>
3. Foreign records like that started to cross the Atlantic and Pacific seas with workers and sailors enlisted in the army and mercantile ships. Without knowing it, these people, who arrived in Cartagena and Barranquilla, brought with them all the elements to start a new social and cultural movement. If we understand DJing as the art of record digging, picking and playing music, this global movement started here.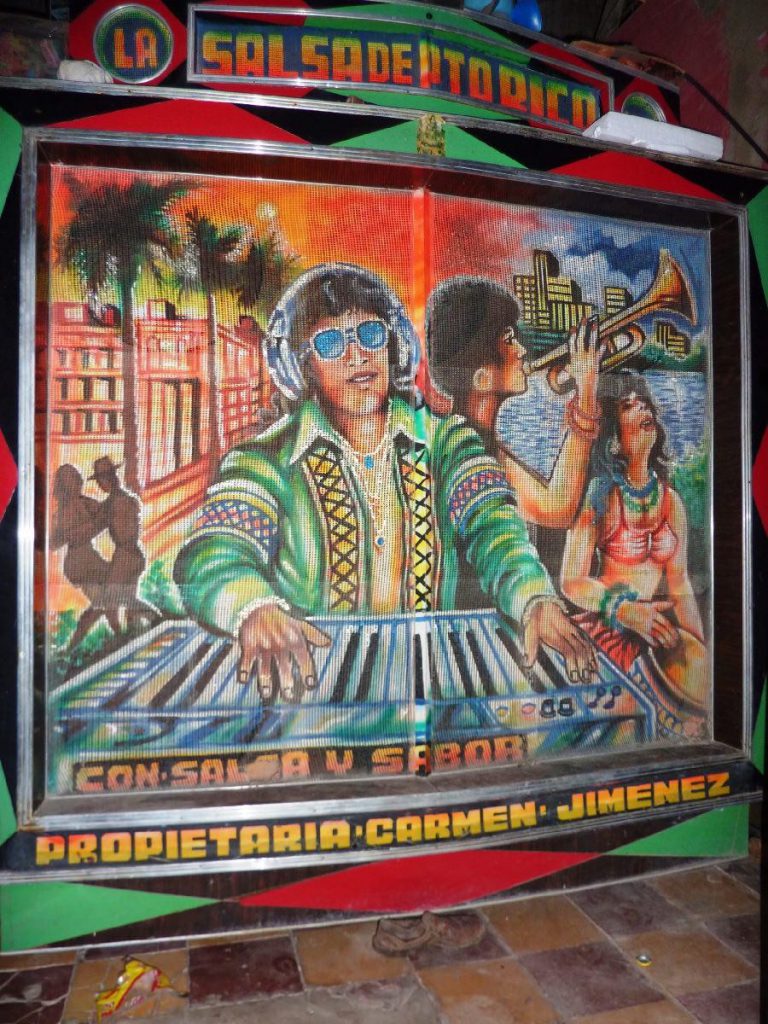 This particular record was part of the collection of a guy that used to play at the "Verbenas": Hot street parties dominated by massive sound systems called 'Pick Ups' or 'Picós' and operated by local record diggers and disc jockeys under mystic names like "El Rojo—La Cobra de Barranquilla, El Coreano—El Tanque de Guerra, El Isleño—El León de la Salsa, El Solista—La Potencia Nuclear, El Sibanicú—El Azote Africano, El Concord Nro1—El Veterano Indestructible, El Guajiro—El Tira Flechas de Cartagena, El Gran Nagith—El Ganster de la Salsa y el Sonido" (The Red—Cobra from Barranquil- la, The Korean—The War Tank, The Islander—The Salsa Lion, The Solo—The Nuclear Power, The Sibanicú—The African Spank, The Condor N1—The Indestructible Veteran, El Guajiro—Cartagenas Arrows Thrower, The Great Nagith—Salsa and Sound Ganster)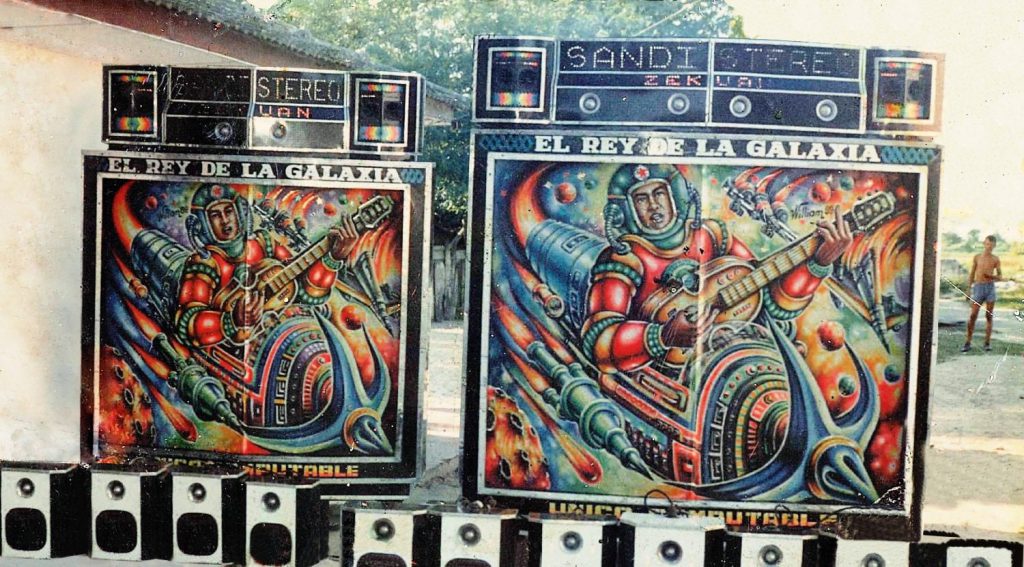 African music, salsa, and champeta rhythms sounded up and loud to fill the souls of the proud dancers and give them the freedom to move in that sexy way that only they can do. Exclusive records were the key in this business since the beginning, so scratched labels were common to be sure no one else knew what record was playing. New names were given to the tracks trying to mimic the phonetics of the original song sung in native incomprehensible languages. It happened to "MU MEKUA MUKARO" an original African song renamed as "EL INDIO MAYEYE" and probably the first foreign hit at the Verbenas. These sexy and bloody music battles were recorded on mix- tapes, and later the copy of a copy of a copy was suddenly played on a boombox in another city in the country.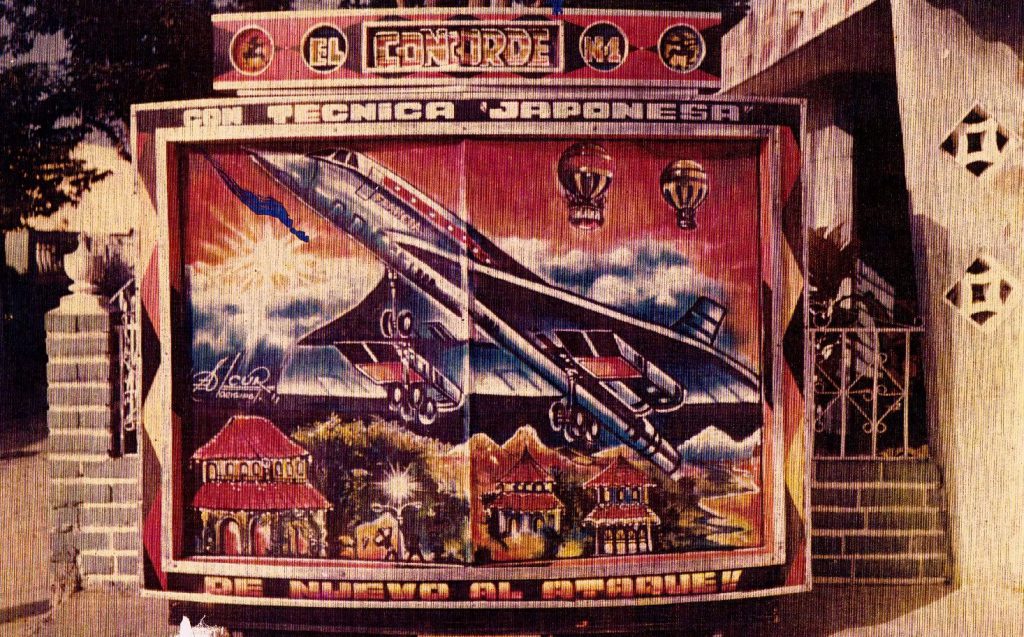 4. Also in the 1970s, Salsa from New York, Puerto Rico, and Cuba arrived in Cali and Medellín and a new breed of DJs was born. Salsa was mainly performed by live bands, but in time more and more underground bars appeared and outstanding vinyl selectors ruled this sub-urban world. In Medellín, guys like Monchito García from the legendary club "Brisas de Costa Rica" heated the dance floor with his wild selections of salsa bombs. Conga and Bongo ruling the night, the palm trees shaking his arms, outside a blade fight and Eddie Palmieri, Hector Lavoe or Ray Barreto as the soundtrack. In Cali the thing was hardcore. Salsa schools taught kids how to dance, and listening sessions guided by salsa gurus were the everyday meal. Salsa is to Cali as Samba is to Rio, and "Juanchito" is probably the hottest place in the world to dance salsa music. In the 1980s you could find legendary bands like Los Hermanos Lebrón or La Orquesta Aragón playing in one packed club and also serious DJs spinning the hits of the moment in the next packed club, and so on.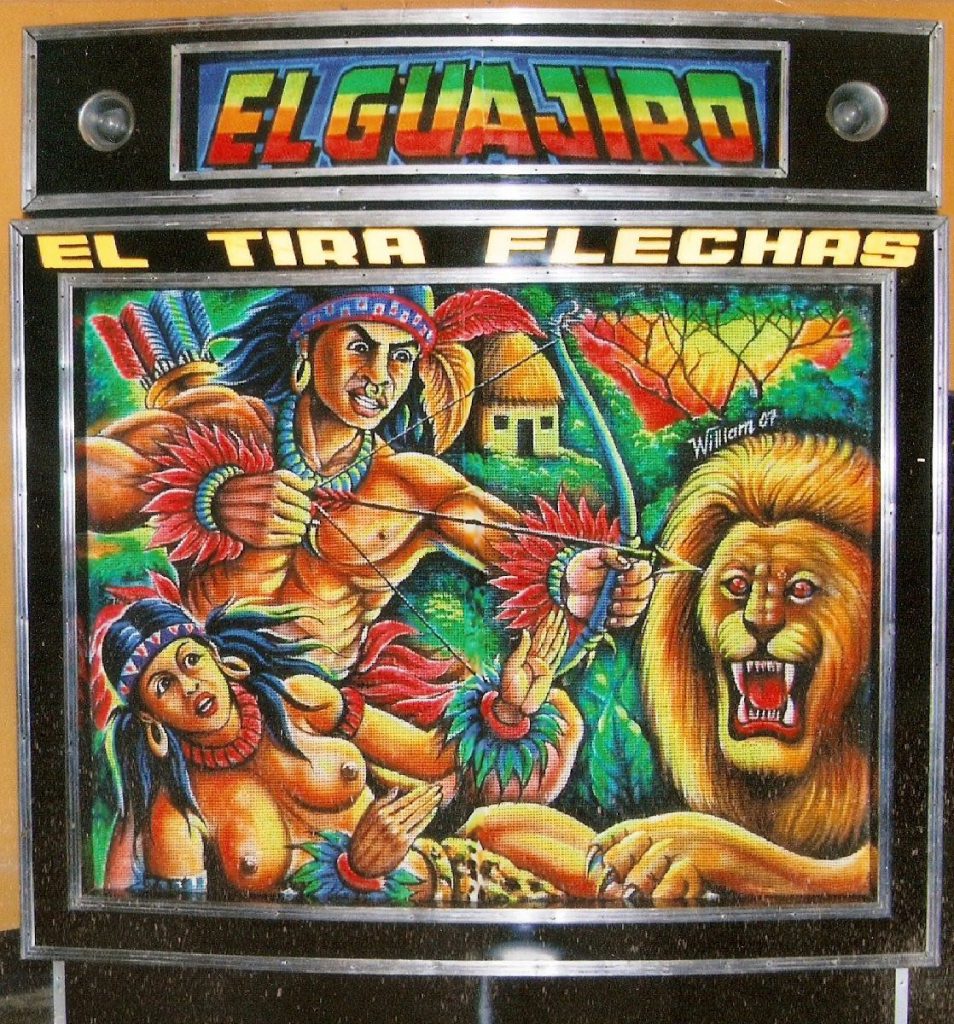 5. No later than that, Hip Hop records arrived in Bogotá and Medellin, and the DJ was already an established icon of this culture. Some of the pioneers in these cities were DJ Fresh and DJ Yeyo Mix. They led b-boy battles here and there and gave the kids the opportunity to spin their heads off with the Sugar Hill Gang's "Apache" or Jimmy Castor Bunch's "It's Just Begun."
6. Then electronic music arrived, by plane I guess, and DJs like Diego Mezclas and DJ Boom in Medellín were the ones rocking radio stations like Veracruz Stereo 98.9 FM and La X 103.9 FM en Medellín. They used to mix Early House hits with Euro Dance and Miami Bass.
7. Finally the Internet appeared, Native Instruments was founded, and a DJ can be almost anyone. III