DANIEL BURNSCARLO MIRARCHIDANNY BOWIEN
"The Star Trio"
Culture
10 Jul 17 12:09 am
Michelin stars and critical acclaim aren't reserved only for restaurants stocked with fine, white table linens anymore. A new generation of chefs is turning the NYC restaurant scene into a foodie's paradise. Tunica met with the three culinary visionaries behind Luksus, Roberta's and Blanca, and Mission Chinese and Mission Cantina to talk about how they are redefining the city's expectations of fine dining.
DANIEL BURNS – LUKSUS
Luksus is a Danish word, best translated as "luxury"—yet eating at Daniel's small intimate space in Greenpoint presents various antitheses of luxury. In fact, it is informal and laidback. There's a wonderful familiarity in the way that Luksus is structured. The staff cooking the food is also the same staff who is serving food to the front of the house. Luksus's carefully selected prix fixe menu takes guests on a culinary journey that, by the end of the night, has them chatting and cheersing like family.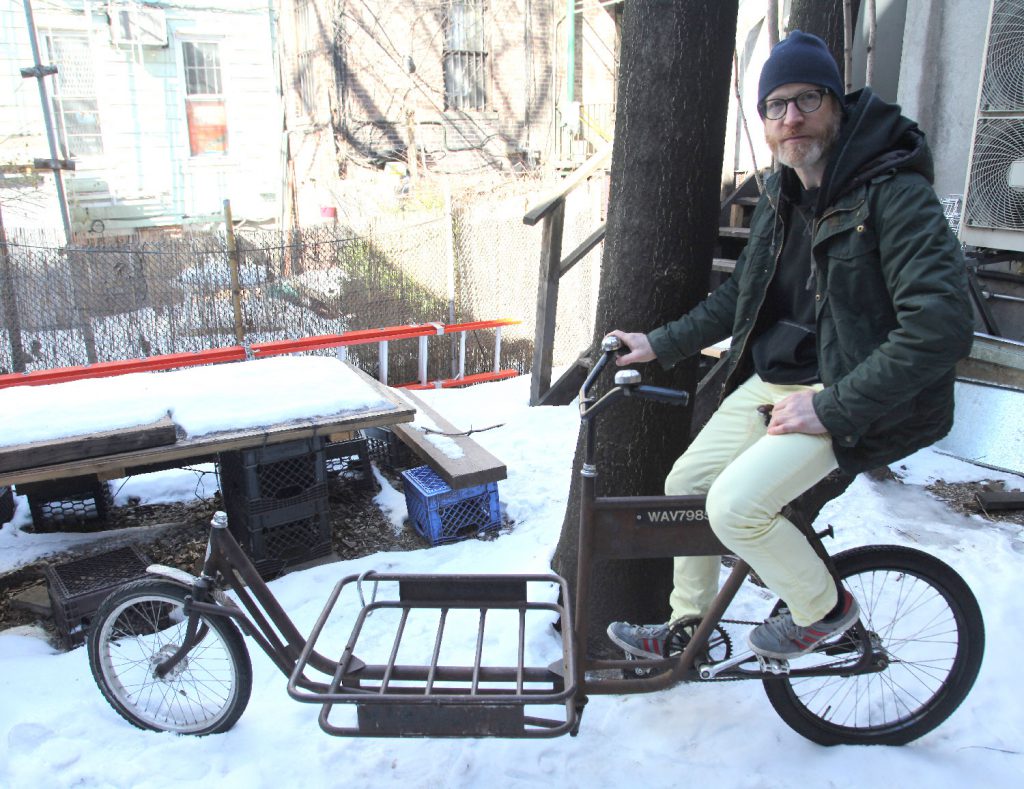 -Nordic Connection-
TUNICA: You've adopted a Scandinavian name to reflect that Luksus is built upon a philosophy of Scandinavian food, which you honed through your experience at Noma. But you've admitted that you get tired of your kitchen being so casually labeled "New Nordic." So what exactly would you like us to know about the New Nordic label, and how it relates (or doesn't relate) to Luksus?
DB: What New Nordic means for me is clean flavors and the use of more vegetables and less proteins. But the whole basis behind New Nordic is to use what is produced in Scandinavia. Thus, at Luksus we use products from the New York area, so it is New Nordic in terms of how the concept is applied. We also use the same structure like snacks, less proteins, more vegetables, less things on the plate, but intense flavors. The original concept, though, was to create a beer bar—the best beer bar in the USA. Then came the thought of doing something interesting with fine dining and beer, and hence each dish is paired with an ale, a lager, or a sour beer… you get the drift. In the kitchen it's all about finding those interesting styles and flavors.
TUNICA: So Daniel, how does this work?
DB: Once I have an idea for a dish, I talk to the beer guys about the main flavors and components of the dish, and then they have an internal conversation amongst themselves. Then we taste together four to six beers and we decide. Almost always, there is a clear winner during this tasting.
TUNICA: A beer bar with a Michelin star… that's certainly different. Any plans for opening a second one?
DB: We tried to do a tasting menu in Greenpoint with only beer and we got a Michelin star on the first opportunity. It is mind-blowing to have that recognition. Any chef can say that the star is not important, but it means everything for them. It is the first time that a restaurant has a star with no wine so I couldn't be happier about that. But beyond that, my biggest goal is to keep it interesting, while you change with the seasons and not repeat things you have done. That's the only way you can keep it fresh. Changing the menu seasonally, every month or so. Guests can come back every 5-6 weeks and experience something completely different, have a new experience.
-About Inspirations-
TUNICA: You're all about new experiences. You've done a lot of traveling for food.
DB: It feels weird for me to look at cookbooks and then think about dishes. I would rather just go to new places and eat the food and feel inspired by that. Recently, I went to Greenland in which we did a project thinking about the city. It is very similar to artists confining themselves to their restrictions. Within such defined terms, surprising things can take root. Some interesting things came out of seaweed. We tried smoking and then drying it. I never thought about smoking seaweed until I was forced to work with it so extensively.
And of course, you meet other chefs on your travels, some of the most influential ones of today–and one of those whose cooking you should look out for is Virgilio Martinez in Peru. Just tilt your head to South America, to places like Brazil. Have a look at how they are discovering and experimenting with things in the Amazon, exploring things that come from the earth. Our friend Inaki [in Paris] is also one of the innovators. Also, Matt Orlando in Copenhagen totally changed the idea of fine dining.
TUNICA: You're also very supportive of your colleagues in New York. A spirit of collaboration and experimentation seems to define the rising generation of chefs. In what way do you see this dialogue changing the culinary landscape here in the city?
DB: For these chefs, such new conversations [about their projects] are important because they are so personalized and focused on the chef and on the food and nothing else.
Danny Bowien – Mission Chinese & Cantina
Danny Bowien is still, despite a rollercoaster of culinary accolades and setbacks, a constant flow of inspiration, kitchen philosophy, and creative genius. And in case you were wondering, the line at the newly reopened (and slightly more grownup) Mission Chinese in the Lower East Side is still out the door.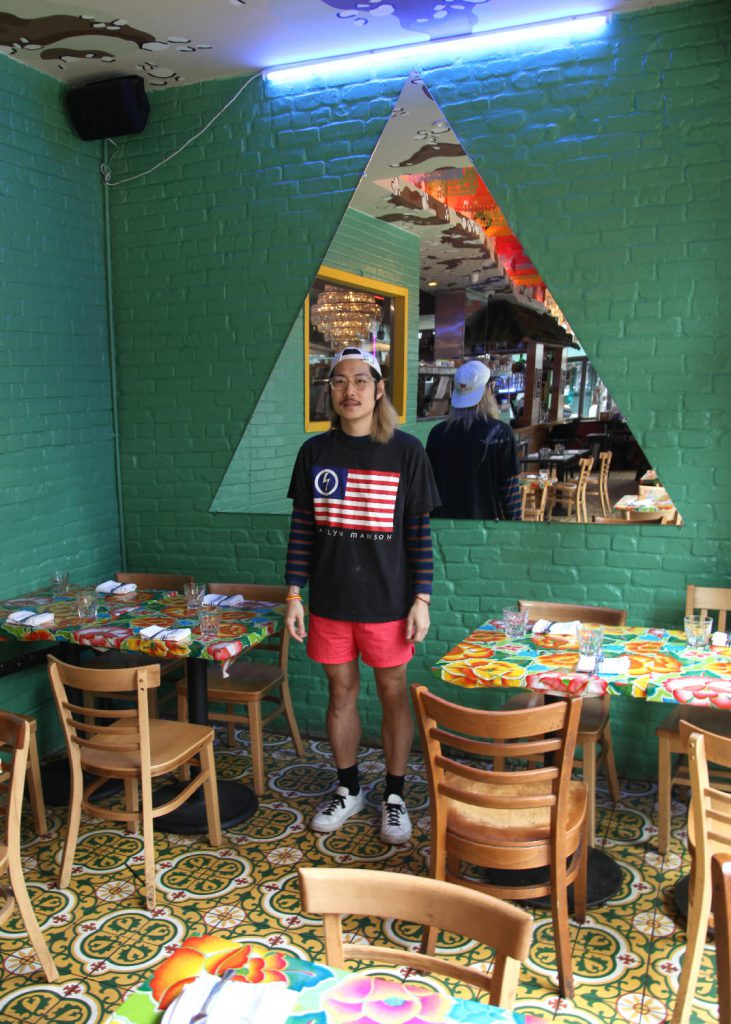 -About Unpretentiousness-
TUNICA: The current iteration of Mission Chinese is a clear departure from the old one in both menu and decor. What does this evolution of your restaurant mean to you?
DannyB: I think the old one [Mission Chinese] was like what you do when you are young. Take your bedroom for example… especially when you are young, that's your private space. You tend to want to personalize and make it comfortable to be in. When you are a little kid, you don't want your parents coming into your room, like, "Stay out of my room. This is my room." It's kind of like that—the restaurant is kind of like my room. It's like your own living room, it's your space, but you are sharing it with people. The idea of Mission Chinese is that we've been in other situations—I've worked in restaurants for like ten years—where it's kind of like working in someone else's room: someone else that's the owner and not being able to do what I wanted to do. Instead, I was making food for people that I have nothing in common with. I don't want a restaurant that caters to one specific demographic. I wanted something that people would feel comfortable coming into. Even me as a chef, I don't feel comfortable all the time going into a restaurant. Don't get me wrong—I like going to nice restaurants. Blanca is one of my favorite restaurants to go to, because there is a certain unpretentiousness to it, as opposed to going into a three or two Michelin star restaurant somewhere else.
The idea was that with the old restaurant, we were like teenagers, that's how we are filling in that restaurant, everywhere you look, there are posters. We wanted it to be comfortable and we were having a really good time. It was like a long, big party all the time. I feel like that led to our success, but there wasn't a lot of control. With the new restaurant, we are trying to translate that unpretentious feeling, without losing the spirit of what Mission Chinese is, in a completely different menu. Now we are like in college, or even beyond that. Now, it cannot look like a dorm room. You can still have people coming over when you're older, but it's not like when you were [in college or high school]. And also, the reason for that is, that these ideas are replicated. I've seen a lot of restaurants doing what the Mission Chinese did, putting a lot of lights, making it crazy and playing loud music. Before us, Roberta's did this—this fun, loud, crazy atmosphere, but you can see with Roberta's, everything has to evolve and mature. Some people complain, "I like the old one better, it was crazier…" It's like in music. Just because a musician makes a hit album, that doesn't mean they have to have the same style for the rest of their life. In art too. People evolve.
-About becoming a dad-
TUNICA: How are you settling into your second year of fatherhood? Do you think becoming a father has had anything to do with the evolution of your business?
DannyB: Luckily my wife is amazing, and I don't have to cook at home. When I get done with work, that's the last thing I want to do, but I do cook for my son. I'm not 25 anymore. I'll be 33 this year. Owning your own businesses, especially in New York… it whips you into shape. Having a kid is an entirely different experience. People compare restaurants to kids, but they are two completely different things. It's something you are committed to for the rest of your life, and I think with my son, it helped me, even before I had my son. That's when I stopped drinking and started cutting out all the bullshit in my life. To answer your question, having a kid really helped me to gain a lot of focus. It makes you work a lot harder because now you are not just working for yourself, but for something else, providing a future for your child and leaving a legacy behind that they can be proud of. Because three years ago, with Mission Chinese, I was doing everything for, well, I don't even know what I was doing it for. I was just doing it, it was just fun, for my friends and for everyone else, but now I'm doing something for my family and it's a lot different. The first thing I ever gave my son to eat was, it sounds douchey, but we were in Japan, he was like a few months old, and we were eating at this fish market and I kept giving him little pieces of sashimi and my wife was so mad at me, like, "He's not supposed to eat those things." But, whatever. He liked it.
-About New York-
TUNICA: You've been a presence in New York City for a while now. In what ways does being here inspire you?
DannyB: Well, in a lot of ways, New York is crazy because… well, New York is the most dynamic city in the world, because everything is here. The inspiration comes from just being in New York. The energy that the city puts out is just insane. The best chefs in the world are here; if they are not here working, they are here doing events or they are passing through.
I just came to a realization that because I am so in love with living in New York that it's really hard. I come from San Francisco, where I had a really different lifestyle. The moment you realize that New York is actually really difficult to live in, even if you are doing well, you really get to appreciate the struggle that is this city. It's inspiring to be able to exist in a place like this, to have businesses and be successful. Everyone here, in whatever industry they are in, is working really hard. You have to get really tough. The best chefs are here, the best artists are here. That's what you derive inspiration from: your peers, being part of this crazy thing.
CARLO MIRARCHI – ROBERTA'S and BLANCA
You've heard of Roberta's, Carlo Mirarchi's restaurant that has become practically synonymous with the word "Bushwick." But you may not have heard of Blanca, the reservations-only sister-restaurant nestled in the Roberta's compound. (It's not your fault; it's not easy to get a reservation there.)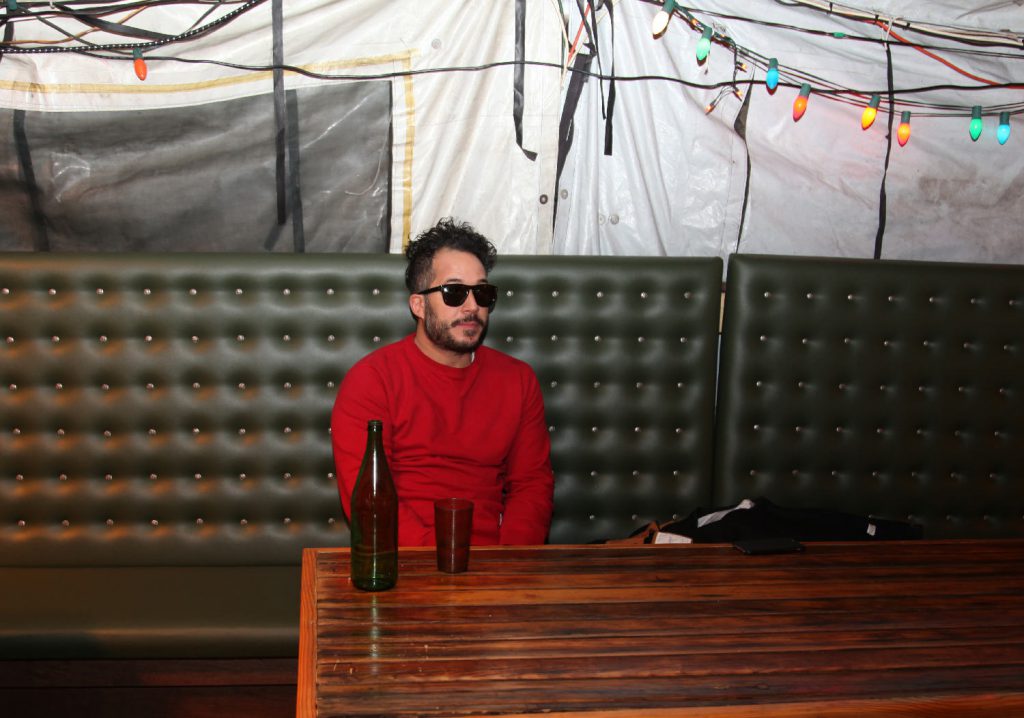 -About Blanca-
TUNICA: How does Blanca, an exclusive fine dining establishment with a 20-something-course dining experience, fit into the Roberta's narrative?
CM: Blanca opened about three years ago as a 12-seat counter tasting menu with a staff of ten. The restaurant started as a natural evolution of things we were doing at Roberta's, where we had a tasting menu that was gaining a lot of popularity. We had a space across the yard, a garden that we wanted to use for private events, so we thought it would make sense to start doing the tasting menu there.
TUNICA: Your website says you don't cater to vegetarian diets. So I guess I shouldn't even bother trying to snag a reservation for one of those 12 seats!
CM: Well, we do pescetarian all the time. We can cater to almost everyone unless it is a really extensive and serious allergy to gluten. If we have a lot of people with allergies at the same time, it is difficult because it is only three of us working. But we can accommodate most dietary restrictions.
-Which came first, Bushwick or Roberta's?-
TUNICA: How has the growth of the neighborhood influenced the growth of the restaurant?
CM: I lived here from 1999 to 2002, on Wyckoff and Heart at the DeKalb Avenue stop. Even back then, people were moving out here. There weren't a lot of restaurants or bars, but you could tell even back then that people were moving here because you could get really cheap space that was relatively safe, the L train was running fine, and it was a straight shot to the city. To me, and for most people I knew, it was clearly on its way to becoming a very popular neighborhood. But the fact that it's now a destination neighborhood caught a lot of people by surprise. As far as the restaurant goes, I think that we grew with the neighborhood and that has allowed us to expand and grow with the community that has been moving in consistently for the last 10 or 15 years.
TUNICA: And how would you say the restaurant has influenced the neighborhood?
CM: Starting a radio channel can certainly be said to be a contribution to a neighborhood. It started small, with a couple of podcasts, but it has expanded into a range of broad programming. It's not only about food; it touches on a range of creative endeavors. It has not only helped us embrace the restaurant community, but also to reach out to other artists, other artisans, other people and industries that could contribute to the discussion that we have as food lovers.
TUNICA: Are you guys planning on expanding the Roberta's empire beyond Bushwick?
CM: Right now we are happy where we are in Bushwick. Obviously, we are interested in growing as a company and we want to continue to allow employees to grow with us and create opportunities for them. But for now, there is nothing really specific other than focusing on getting everything that we can here as right as possible.