Robert Beatty
"Alien Artifacts"
Many of Robert Beatty's followers come to know him through his connection to the independent music scene.
He's part of the noise band Hair Police, and has a solo project called Three Legged Race—which, based on the sci-fi aesthetic that permeates his artwork, I can't help but guess is a play on words. He's also been commissioned to do countless album covers which by their very nature have been dispersed far and wide into consumers' hands. But this is only a limited expression of his breadth of work. "I don't really feel like the 'record cover guy," Beatty explained. "I always thought of myself as an artist, before thinking of myself as someone who works in music."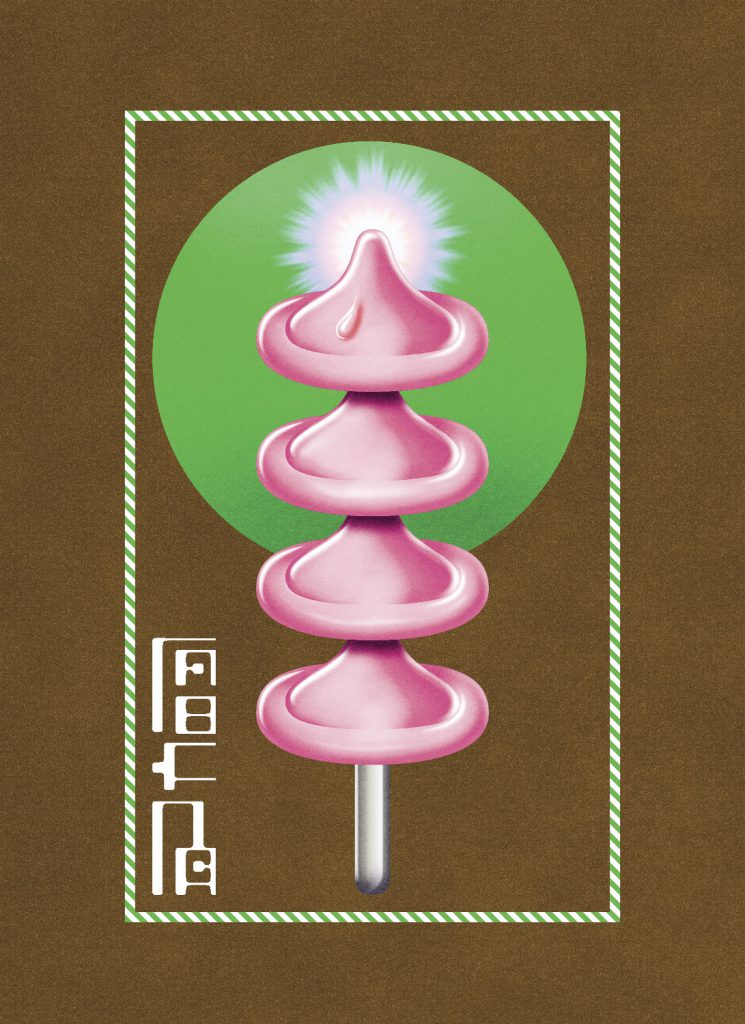 I first became acquainted with Beatty's work through his sound design for Takeshi Murata's video "OM Rider," which was showing at Salon 94 a couple years back. I often find it hard to sit through video art—it's not easy to walk into a film midway and feel engaged or invested in the production—but I easily committed to the remainder of the loop, and stayed to watch the next loop in its entirety, as if hypnotized. A year later, to my surprise, I encountered the video again at a get-together that A-Rod was hosting at his house in Coral Gables during Miami Basel. "OM Rider" was playing on his giant projector screen, but the sound of the film was drowned out by ambient party noise. I put myself next to the speakers and experienced the video in a (quasi) real world setting, and it was by far the highlight of my night. After all, art parties and fairs are for the art, not the tequila, right? Beatty had no idea it was showing at A-Rod's house. "That's hilarious," he wrote me, when I mentioned it. Neither of us know if A-Rod "owns" the video, but I think we both hope that at the very least he has sat through it once or twice on full, surround sound blast.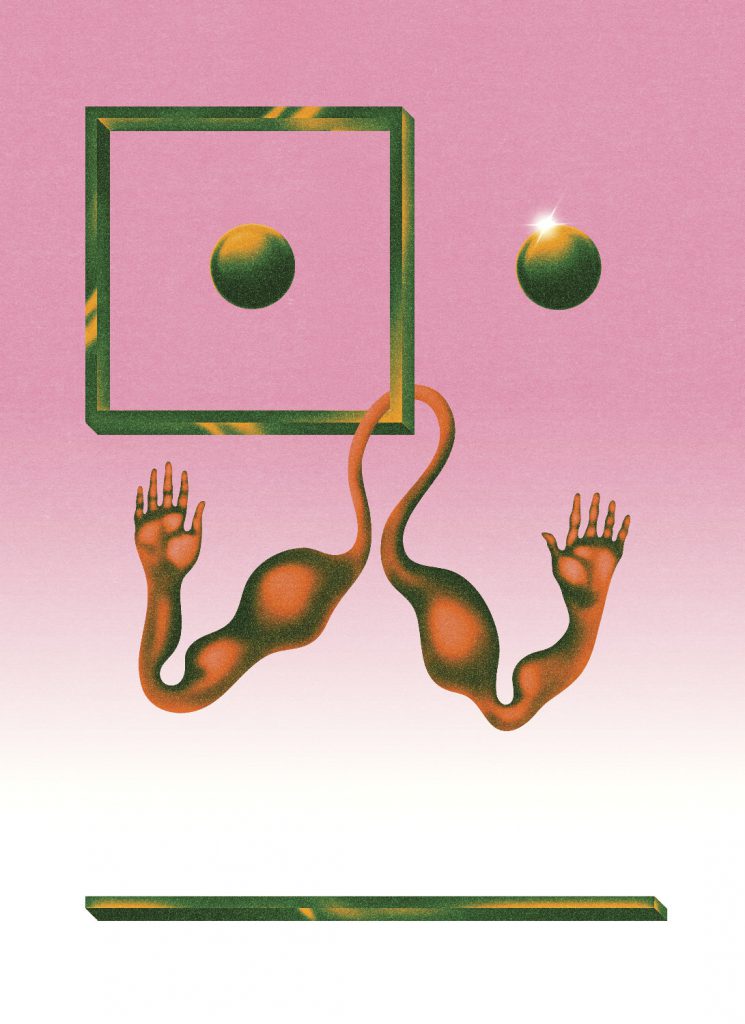 At the 2016 NADA New York art fair, Beatty showcased his own art-for-art's-sake through Institute 193, a non-profit gallery/organization in Lexington, Kentucky—where Beatty, a native Kentuckian, has been living for the past 15 years. This year at NADA was Institute 193's first, and they exhibited five of Beatty's direct-to-plexiglass prints that are previews from his forthcoming book, Floodgate Companion. The prints feature the surreal, airbrushed quality and the Pepto-Bismol color family that characterize some of his commercial work, but the works operate in an alternate reality. Beatty mentioned that he felt they functioned as covers to something—what exactly that is, is open to interpretation. In this artwork, geometries and corporealities both have intrinsic life to them. Even the symbols that Beatty telegraphs onto the work, suggestive of QR codes or Braille or alien runes, seem as if they might scuttle right off the page. He explained that the esoteric nature of the symbols and imagery is something akin to those Twitter spam accounts that tweet gibberish you imagine could be intelligible... if you were on enough drugs. In fact, Floodgate Companion, the title of his book, was harvested from Internet spam, a breath of found poetry.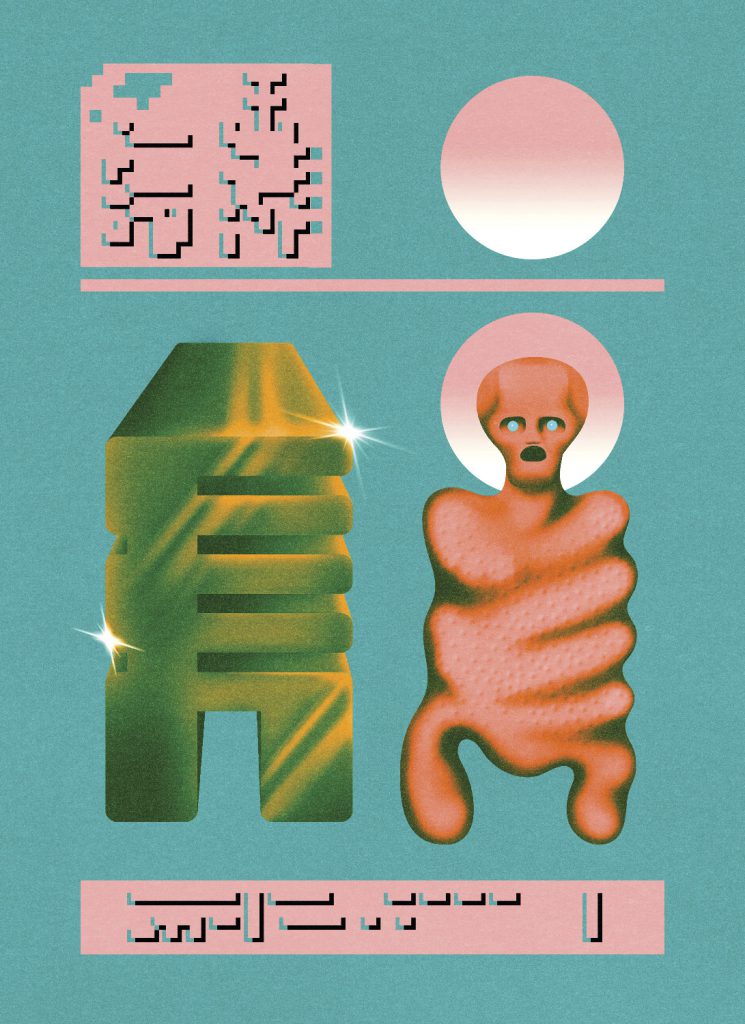 For those of his fans who were hoping he'd publish a collection of his album covers… well, that's not happening anytime soon. Beatty suggests it's more sensible to seek out his album covers via record stores anyway; in other words, go find the real thing. As for the drive behind publishing a book of unseen works: "I want this book to be out there as an object—something that someone finds in a thrift store 30 years from now." Perhaps, unearthed like an alien artifact from its indifferent surroundings. Floodgate Companion comes out on September 13th.