Azazel Jacobs
Interview by Ana Cabral Martins
Azazel Jacobs is an award-winning Los Angeles-based American film director and screenwriter whose feature films capture painful life experiences with wry wit and delicate humor. Azazel first got the attention of independent cinema circles when his short film Kirk and Kerry (1997) won the Grand Jury Prize for best dramatic short at the Slamdance Film Festival in Utah, NV. His last film, Terry (2011), written by Patrick Dewitt from a story by both Dewitt and Jacobs was nominated for the Grand Jury Prize at Sundance in 2011. Since then he has made his television debut with the mini-series Doll & Em, which will premiere onSky Living. Azazel's new film, The Grace That Keeps This World, starring Glenn Close, James Franco and Brit Marling, is currently in pre-production and will be released in 2014.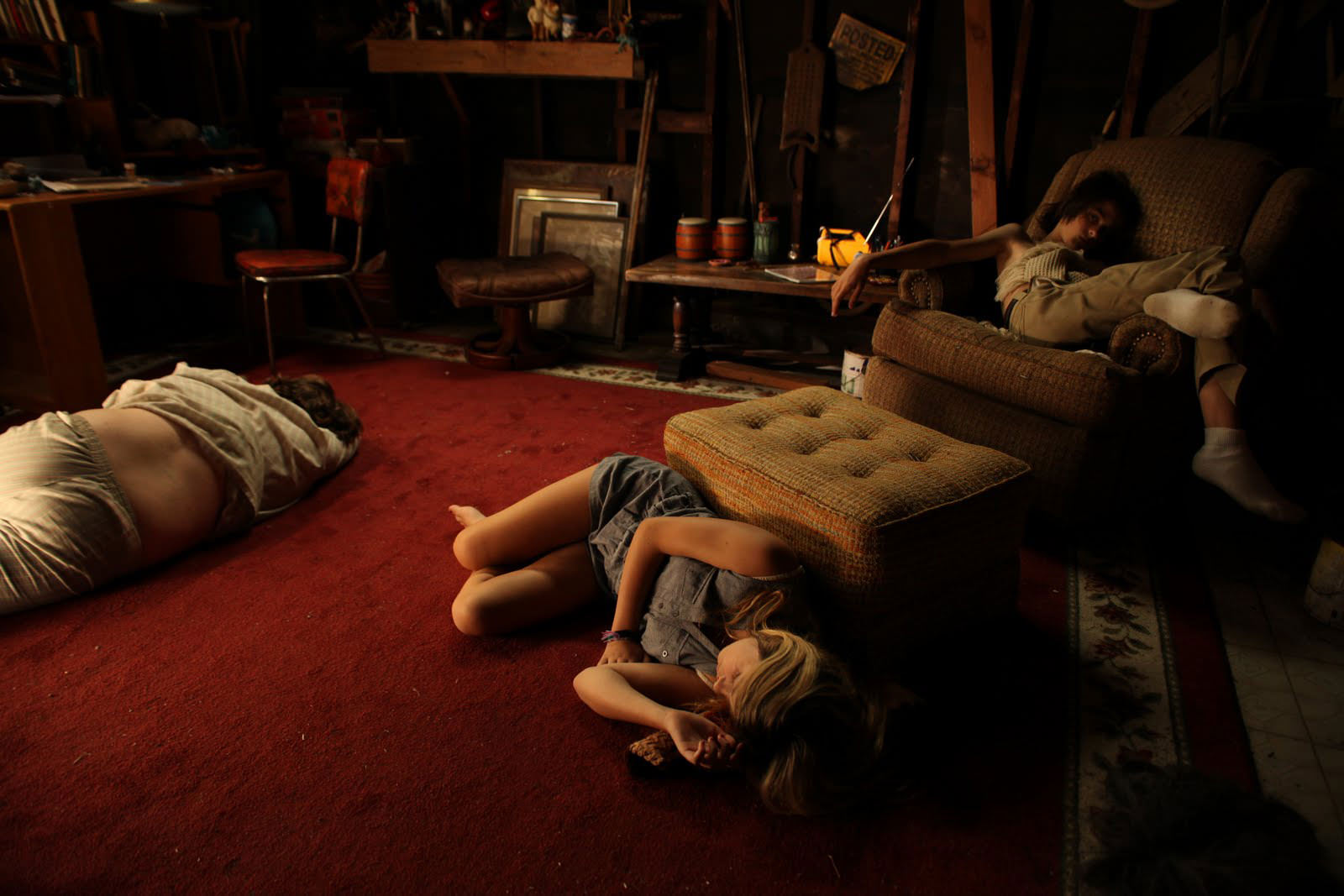 AC. In Momma's Man, you deal with a character that regress into youth, and, with Terri, you deal with a character that is forced to grow up too quickly, in what is a coming-of-age story. You've mentioned that Mickey's journey stops where Terri's begins. Does youth as a theme and mental state/place resonate with you? How did you tackle the setting of a coming-of-age story?
AJ. There are experiences that hit me hard as a kid that continue to have an effect. Perhaps I am just lugging them along with me as I get older, but without aiming to be nostalgic, I am attracted to those moments that feel simultaneously new and eternal. It's hard for me not to see every story as coming-of-age, so I tackle the material similarly, trying my best to make it my own while respecting whose story it is.
AC. Did you look for an angle, sequence, or motif that you felt hadn't been shown before?
AJ. When Patrick deWitt gave me the short story Terri was based on, the final shed scene between the three kids was what told me that it was meant for film. It was a scene that all high school films have, but the way it was written, where from moment to moment it went from celebratory to harrowing and back again, sometimes at the same moment, was so much closer to what I remembered from actual experience that it made me feel like most films had missed the mark. It reminded me of how those nights actually were. It felt like the scene was daring me to try and represent it accurately.
AC. How different was it going from a known world with Momma's Man to an unknown world with Terri? Did you strive to make Terri an empathetic character?
AJ. I was able to find a location for Terri's home that was like a West Coast equivalent to my parent's place, so that gave me a familiar base to begin with. But part of the lure after Momma's Man was telling someone else's story. I did my best to understand Terri, not by pretending to step into his shoes, but observing his life with interest and respect. By letting him be.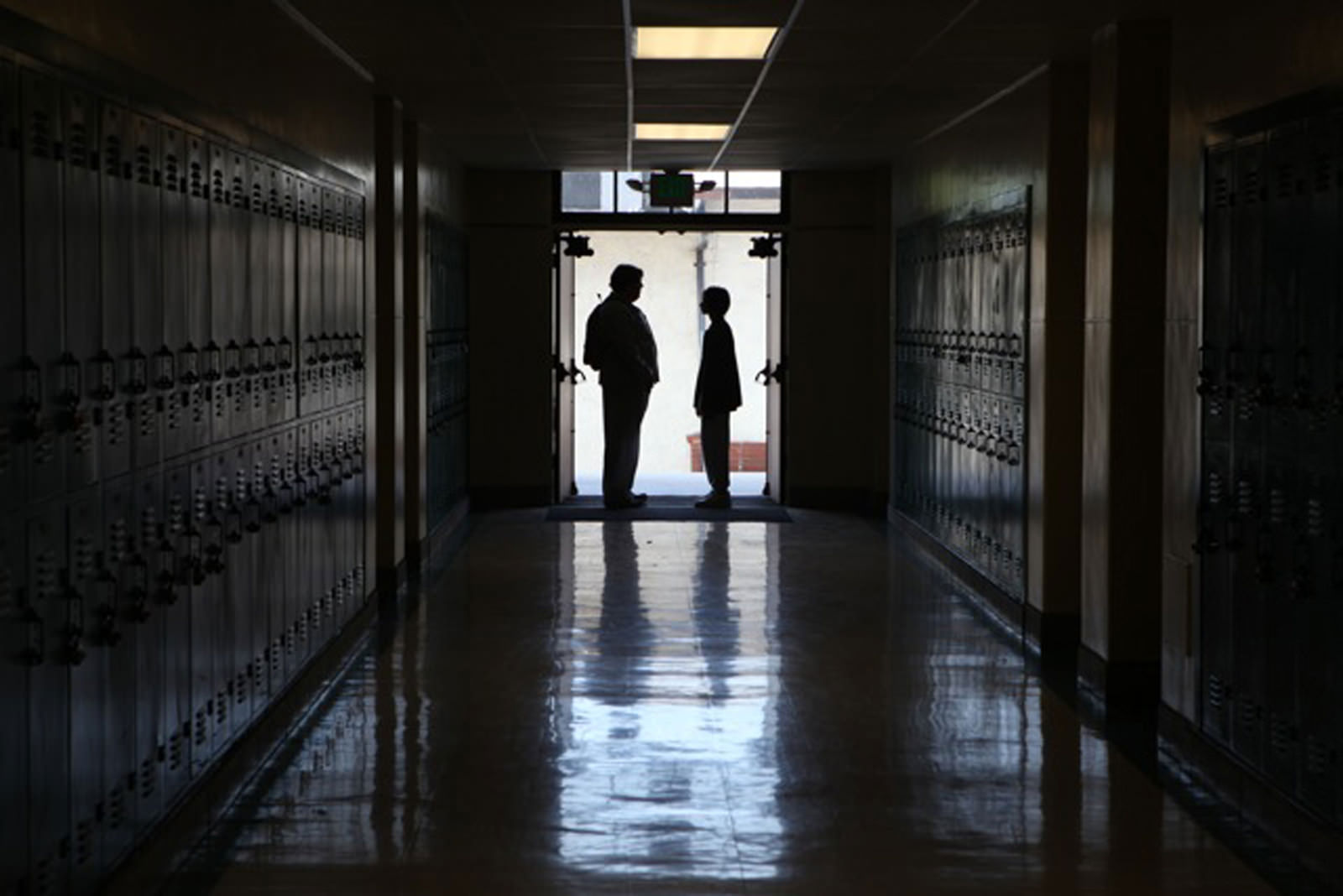 AC. Do you feel there's a particular strand of independent film that focuses very much on personal stories located (physically) in the realms of the directors' youths? I'm thinking of Momma's Man and Lena Dunham's Tiny Furniture.
AJ. I think the strand just comes from making do with what you have, what you find interesting that can also be controlled. With Tiny Furniture, I thought it was great to watch how our stories connected and also didn't, coming from homes that were just a few blocks away from each other. It makes sense to me that, especially when you are young and there is hardly anything you can claim some ownership of, other than (if you're lucky) your childhood bedroom, it makes a perfect set. My "keep out" sign was finally respected.
AC. In Momma's Man, was there an intentional confusion that you tried to create by using your real-life parents in their home? What was it like directing your parents?
AJ. No, I am never intending confusion — maybe some blurring of realties, but it's always in the interest of being more precise with what I am hoping to communicate. I cast my parents because I could not separate them from their home, and the location was the primary reason I began making the film. Directing them was strange and great. How often do you get to expand/change roles with your folks, especially in your 30s?
AC. Do you feel like Momma's Man is more Cassavetes and Terri more Hughes? Do you enjoy Cassavetes' processes?
AJ. I couldn't say. I definitely have seen more Cassavetes and feel more inspired by his work than Hughes. Perhaps Hughes has had more of an impact on a particular genre that I was working with in Terri, but even that's debatable. I don't know what Cassavetes' process is, (I wish I did!) but I love his films.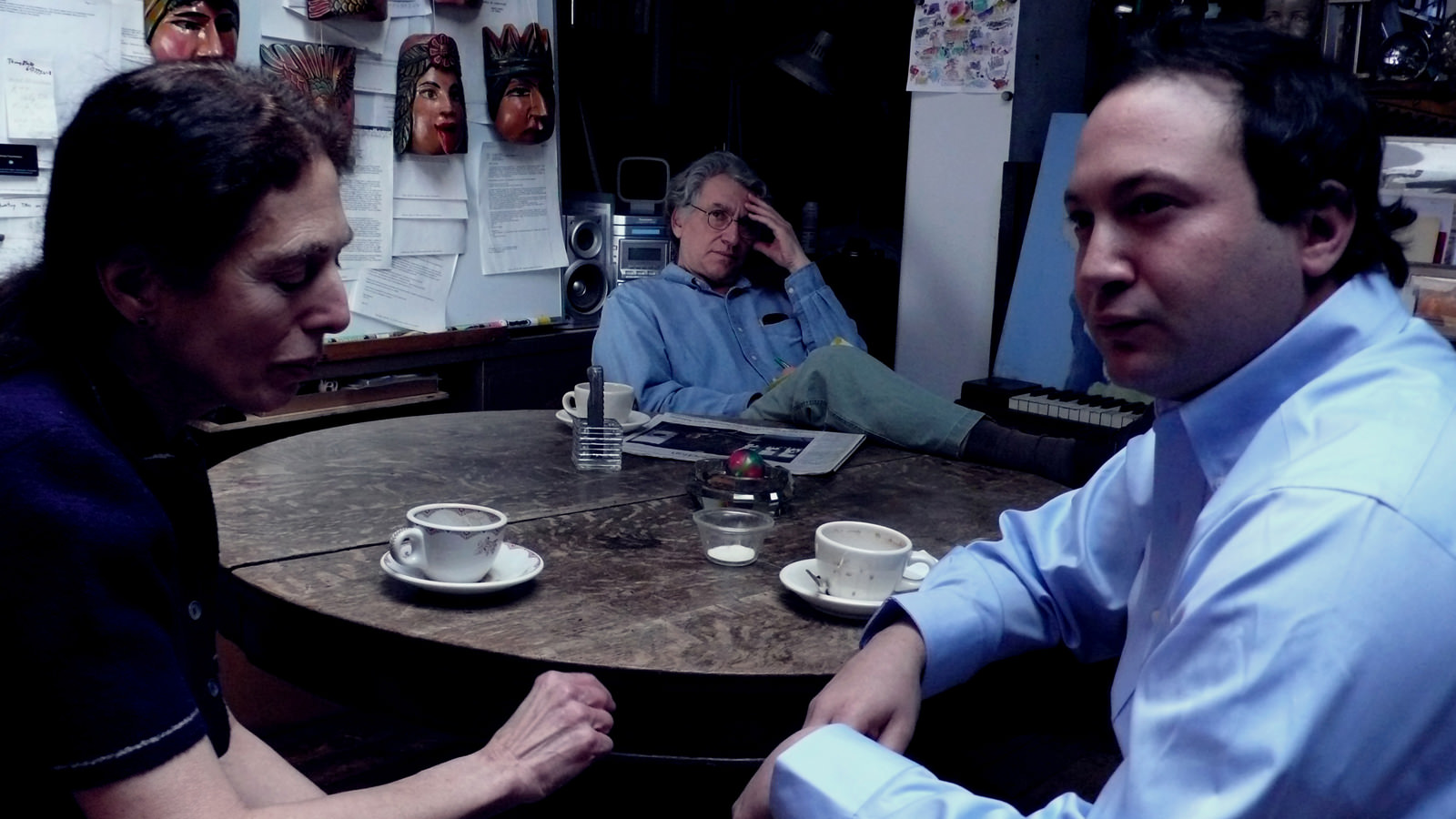 AC. Was it important for you that—since you were depicting adults that continually let down the young people who are closest to them—you say to young people "everything is not going to be OK?" Terri still feels like a hopeful film.
AJ. I think that while John C. Reilly's character, Mr. Fitzgerald, does let down Terri, it's only because he shows himself to be human. So maybe the message is "everything is not going to be OK. But that's OK."
AC. Is it an important lesson to realize that the people you look up to growing up don't have the answers? Do you equate coming of age as losing innocence? Is that inevitable growing up?
AJ. The people I looked up to as a kid and continue to now, are the ones that have always said they didn't have the answers. They push(ed) me to search out my own answers and taught me to be suspicious of anyone who claims to have them.
AC. How was it approaching a character like Terri for you and Jacob Wysocki. He seems like a truly guileless kid.
AJ. In actuality, Jacob is very different than Terri. In fact, so much so, that when I saw some YouTube stuff he posted, it almost dissuaded me from casting him. He seemed so...happy. In real life he has many friends and is very loved. So sure of himself. In the end though, I think that his real confidence was much needed for the character. Who else could truly dress just for comfort, as Terri does?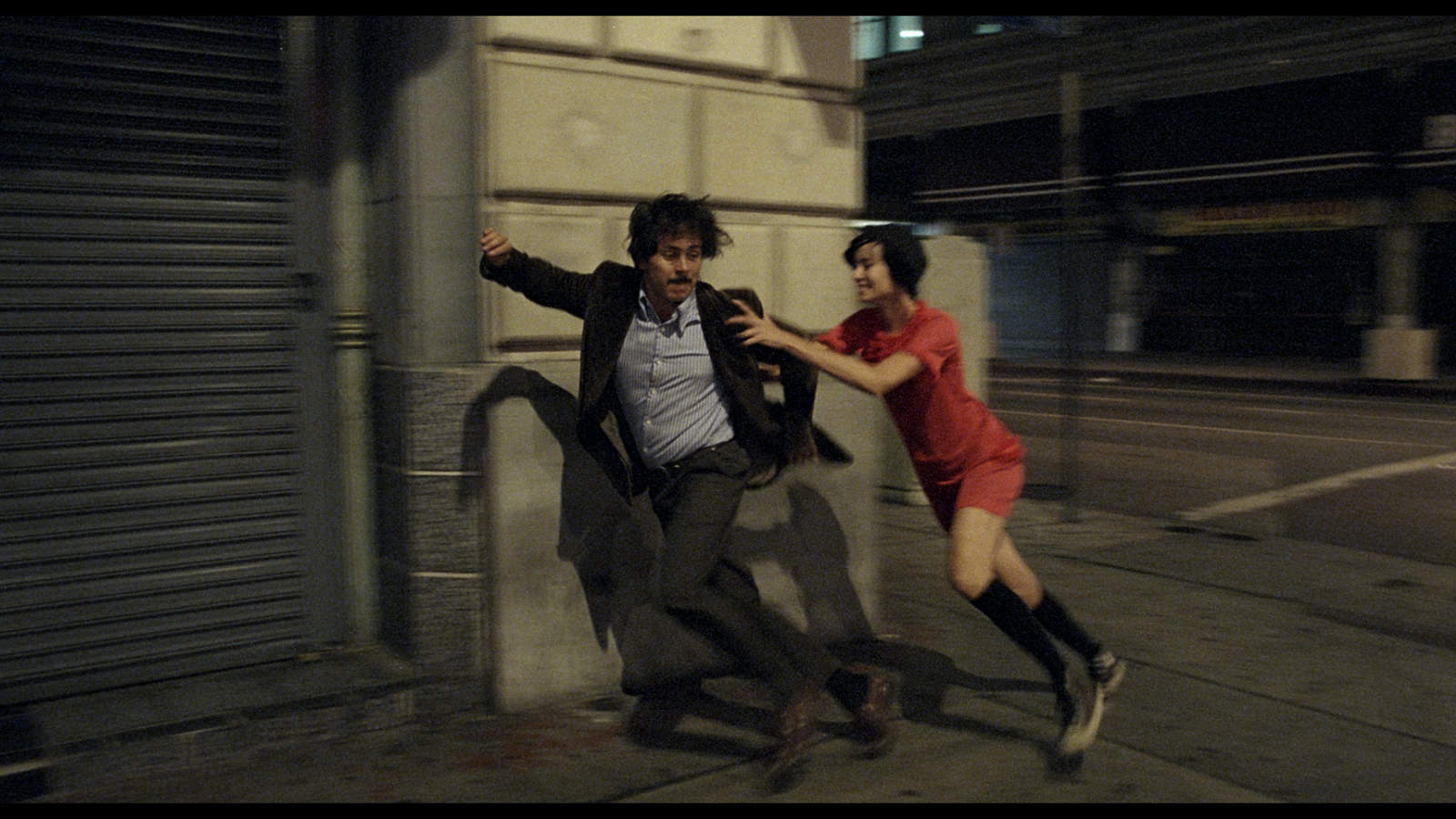 AC. Can you tell us about the importance of the shed scene in Terri? It is such an incredible scene where you really sense the time going by and see the importance of the choice of doing or not doing something.
AJ. The shed scene is what drove the whole project for me. We saved shooting it for last, after the actors really knew and trusted each other, and trusted me. I believe this was the right choice but it added a growing pressure as each day of the shoot passed. I saw the shed scene as the moment where the triangle met, and everything had to be balanced to actually connect. The feeling of life and death present, the threat that someone may not wake up the next day, but also the possibility for one of the best nights of their young lives unfolding before our/their eyes. For me, when I personally think of similar times in my life, I want to both experience them again and am so thankful I made it through.
AC. Having a father that is also a filmmaker, how does the push-pull of that situation work? Do you try to please him? Are you able to show him your work?
AJ. I always show both he and my mother my work, knowing that it comes with an honest reaction. It means making sure it's at a place that I feel confident enough to either accept or defend criticism, but also that the work is malleable enough to possibly change if I agree with the point. I don't believe I aim to please them, but of course it makes me feel stronger about the work when it does.
AC. Do you feel a connection between the work of your father and your own?
AJ. Yes. For just a couple reasons: we both like to look at the same moment from different angles. We both are in interested in what people do. We both are striving to make work that is alive, precise, our own. Also, we mostly like each other's films.
AC. Were films always part of your life? What kinds of movies did you grow up with? What movies were references to the ones you make now?
AJ. Earlier than the actual films, I remember the discussions about them. There was always a lot of weight to the talks that happened amongst a small group that went late into the night and would get heated enough that it would wake me up. From the beginning, movies mattered. My parents have great affection for work from the early twenties to the forties so the narratives that stood out as particularly kid-friendly that I saw over and over were Sunny Side Up, Hellzapoppin', and Whoopie. I guess Eddie Cantor was the big star of the house then, but Hellzapoppin' is what I still really carry with me and am urged on by. It plays with reality, is total anarchy, and is very funny. Another film I watched repeatedly that still plays like a loop in my mind is The 5000 Fingers of Dr. T. It reminds me that kids are just as good at spotting a lie as adults are. Maybe more.
AC. Was there one film that made your interest serious? How was the process of deciding to become a filmmaker? Were you worried about your father's reaction?
AJ. I fell more into film than chose it. I was interested in becoming a cartoonist, failed to get into Cooper Union, and made a short super 8 film that got me into the film department at SUNY Purchase. I had no other college choice than community, so figured I would attend Purchase for a year and re-apply to Cooper. But in Purchase, I quickly found a program that demanded everything or get out, and the more that it required, the more I fell in love with making films. Like many, it wasn't till I saw Cassavetes that I realized there was a place between what my father did and Hollywood. I don't remember being worried of what my father thought—I was a belligerent little punk!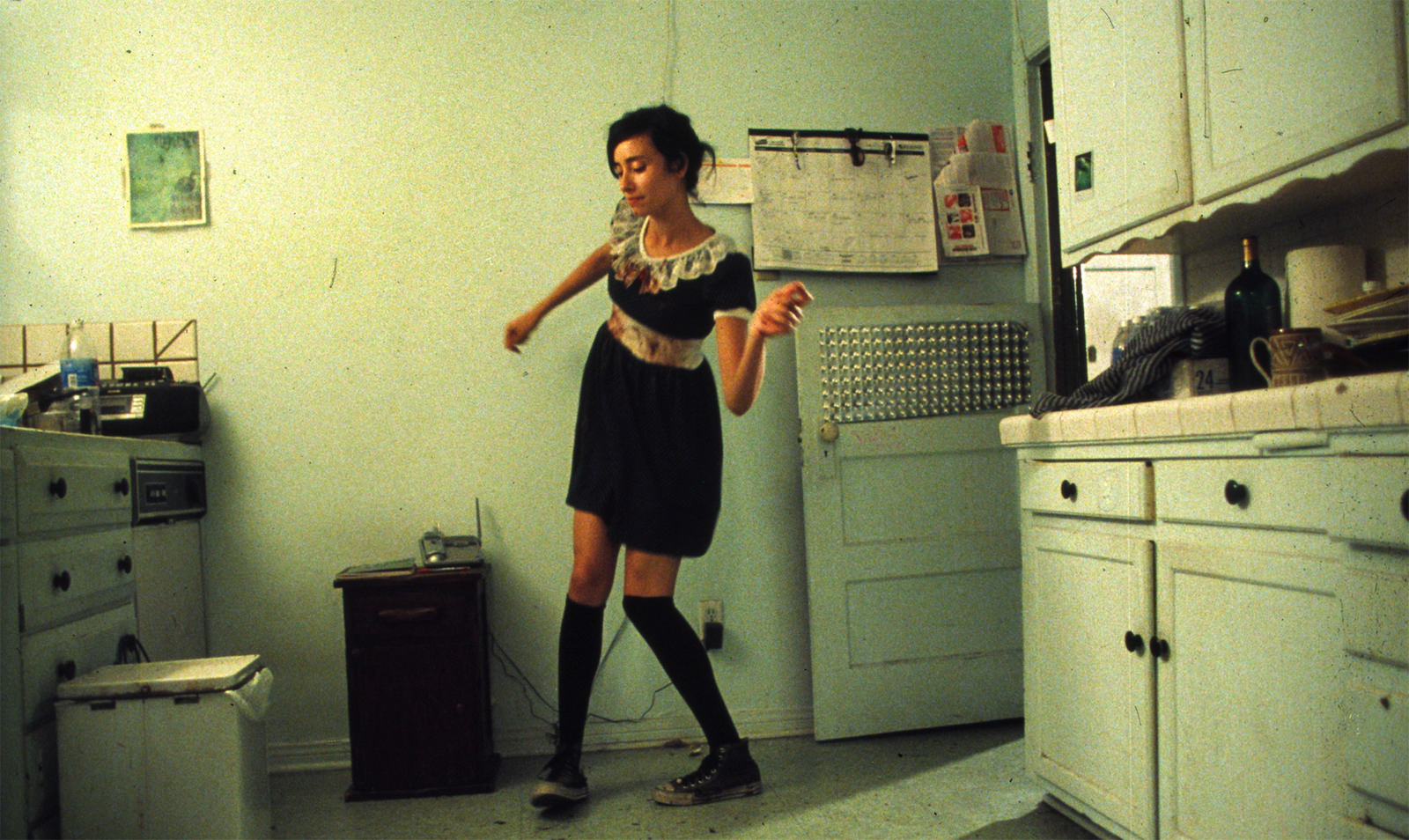 AC. How was cinema viewed in your household: seriously and as art as opposed to blockbusters being merely a good time?
AJ. There wasn't a strong distinction between films; blockbusters were to be taken as seriously as "art" films. If anything, blockbusters are/were a document of the time. There were blockbusters (or at least failed ones) that we loved like Altman's Popeye or Return To Oz, Blade Runner...and there were others my sister and I were taught to look at as propaganda to resist. It made it a real drag to want to just "escape" at the movies. Friends complained about seeing films with me. I guess I was a downer. I found other ways to escape though.
AC. How do you know you've found a good story? How do you go about looking for them? Do you think there are specific themes in independent filmmaking, themes that aren't as recurring in more commercial, blockbuster driven products?
AJ. If I am not writing it myself, I am looking for stories of strangers that I can find my way into, that there is some part of them that I understand and would like to even more. I don't look for genre or a size, just something that I feel I can do something particular with, that I haven't done before, that worries me and excites me.
AC. Is this a good moment for cinema? What are your thoughts on questions such as "the end of film (-going) culture" or if movies have a future (David Denby)?
AJ. It's a great and horrible time for films. Many people are definitely in panic mode trying to remake anything that once worked, but that has also freed the people that don't have it in them to do that, that have no hopes to "make it big." The new aim is to make things you like and to survive doing so. I love having so many films to see instantly, being able to stumble into the unknown, or follow trails of past directors. There truly is a sense that we've gone nowhere with films, but also that we can hit the same peaks now that we can all see so many of them. That we do hit them. I'd put Ronald Bronstein's Frownland up with the best of them.
AC. Can you tell us about your collaboration with Mandy Hoffman and how you approach music in your films?
AJ. Poor Mandy. She has to take my crude directions, like can you make the music more up? More down? I can't figure out how to talk music, but over the years she has gotten great at understanding me, what I am looking for. I believe she takes whatever budget I've worked with and increases it tenfold with her score.
AC. How was it directing and working with John C. Reilly? An actor famous for his range.
AJ. I had to let go of what John is famous for, forget all the great directors he has worked with and great work he has done, and just take advantage of having him to work with. I think what he did for the film is incredible, and am thankful every time I see it. I'm anxious to work with him again.
AC. Can you tell us about working on Doll & Em? How comfortable do you feel doing comedy as opposed to more dramatic work? Do you feel those are irremovable aspects of a realist depiction of human experience?
AJ. I believe Doll & Em is as dramatic as it is comedic, which most of my work is, at least to me. So, in that sense it was very comfortable. In the show people are playing variations of themselves, and we worked hard to keep it grounded realistically, but also take advantage of the liberties that "truth" in film affords. In other words, we had fun with it.
AC. What are the projects that you have in store for the future? The Grace That Keeps This World, from a script by Matthew Aldrich, seems poised for release in 2014. How did that project come about?
AJ. Mathew and I share representation, which is how I got his script. I had a good time telling Terri's story, and it made me eager to continue trying to tell others besides personal ones. When I got to the end of Mathew's script, I immediately began it again, surprised that I could feel so close to a world so other than my own. His writing is so economical, the story so tight, yet I was able to quickly find my way in. Every character is full of conflict, within themselves and each other, and at the same time, every one of them is right in their beliefs. I took that as testament that this was a human story, worthy of trying to bring to the screen.