Sam Hillmer
Sam Hillmer describes himself as a musician, facilitator and organizer. He is originally for D.C. and lives in New York City. One of the founders of ZS, an already legendary Brooklyn based experimental outfit, a band so prolific that has put out 20 records in the past 13 years. Sam's latest solo project, Diamond Terrifier, has just released a new Long Play 'THE SUBTLE BODY WEARS A SHADOW" with Terrible Records, an amazing album that you should check out... sober or not.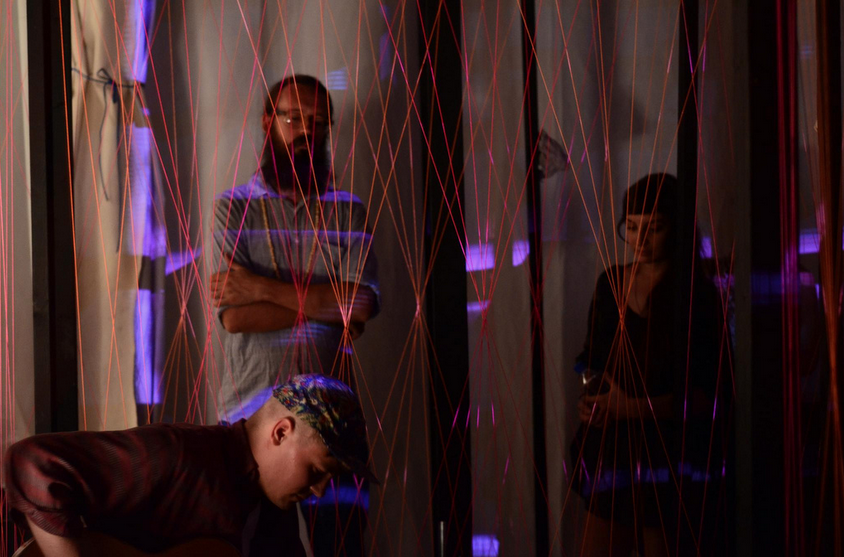 Tunica commissioned Sam to create a mix-media online piece for this issue.You may view it here. This is what Sam had to say about the piece he has prepared: 'There are 5 projects represented here: ZS, Diamond Terrifier,Trouble/You Are Here, Representing NYC, and One Beat Festival. I am part of each of them. The combined presentation of all the projects articulate something that none of the projects articulate on their own.
I always think about my work in this way.It's the whole life, the whole collection of activities,that's the piece. I got this idea when I was learning about the Maestro Di Capella From renaissance and Baroque Europe who worked around the musical affairs of the churches of the time. They Wrote music, improvised, performed on several instruments, organized musical gatherings, taught, maintained the library, wrote instructional and theoretical manuals, repaired the organ, whatever was required.
There was integration between the social, spiritual, political, and economic dimensions of their work. The notion of specializing has never been attractive to me. Especially the notion of being a specialist in the area of outsider saxophone music. Instead I think about the whole picture, and I try to find opportunities to share that picture, so I am thankful to Tunica for creating this spread. Bless up!